Virginia Legislature Rights Wrong, Passes Law to Protect Mesothelioma Victims
Published on February 19, 2021
The Virginia state legislature has taken steps to right what they viewed as an intolerable legal wrong: They passed a new state law that would have permitted a mesothelioma victim's family to pursue justice against the asbestos companies responsible for his illness. Though it is too late for the law to benefit the family of Orvin Kiser, it will help other families facing similar circumstances in the future.
Mesothelioma Victim Barred from Filing Lawsuit by Statute of Limitations
The action on the part of the Virginia lawmakers followed a ruling by the state's supreme court on a case filed by a mesothelioma victim's family. Orvin Kiser experienced occupational exposure to asbestos throughout the course of his life, and in 1988 he was diagnosed with pleural thickening and asbestosis. He filed a lawsuit against asbestos companies, which he eventually settled. When he was diagnosed with and died of malignant mesothelioma decades later, his survivors filed a wrongful death lawsuit against a different set of asbestos companies, but those companies pointed to the original lawsuit and argued that the statute of limitations for asbestos exposure litigation had expired based on his earlier diagnosis. The case was appealed repeatedly, and in 2013 the Virginia Supreme Court finally agreed with those companies and the case was dismissed.
Outrage at Supreme Court Decision Spurs New Asbestos Law
Understanding that the Supreme Court's unpopular decision was based on existing statute of limitations laws regarding asbestos exposure, the lawmakers passed House Bill 781, a new law that defines the beginning of the statute of limitations for a second asbestos-related illness as the time of diagnosis of that subsequent illness. This will permit those diagnosed with mesothelioma years after having been diagnosed with a separate asbestos-related disease to pursue a new legal action. The law was passed by a unanimous vote and quickly signed into law by the state's governor, Ralph Northram.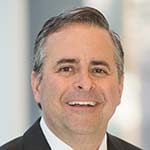 Paul Danziger grew up in Houston, Texas and earned a law degree from Northwestern University School of Law in Chicago. For over 25 years years he has focused on representing mesothelioma cancer victims and others hurt by asbestos exposure. Paul and his law firm have represented thousands of people diagnosed with mesothelioma, asbestosis, and lung cancer, recovering significant compensation for injured clients. Every client is extremely important to Paul and he will take every call from clients who want to speak with him. Paul and his law firm handle mesothelioma cases throughout the United States.