Veteran's Mesothelioma Claim Nearly Derailed by Speed of His Death
Published on April 26, 2021
Decades before he was diagnosed with malignant mesothelioma, Donald Johnson worked at the Boston Naval Shipyard, where his work exposed him to asbestos. This was in the 1960s, and though he and his fellow Navy servicemen were unaware that the dust they were inhaling was carcinogenic, many asbestos companies were well aware of the dangers. After Mr. Johnson died too quickly for him to give deposition testimony about his exposure, three witnesses came forward to speak of the work environment they had all experienced. That testimony allowed his case against the asbestos companies to move forward.
Witness Testimony Supports Mesothelioma Claim
Mr. Johnson died of mesothelioma just one month after he was diagnosed with the deadly form of cancer. There was no time for the ill veteran to provide a deposition in support of a lawsuit his survivors filed, but three other service men who served alongside him stepped up in support of their fallen comrade. They spoke about their specific responsibilities when they served at the shipyard from 1966 through 1967, the asbestos-contaminated equipment they replaced and the dust that the work created.
In response the asbestos product companies argued that they could not be held responsible – and should not even have to stand trial – because there was not enough evidence of asbestos exposure levels to support a mesothelioma claim. In reviewing the companies' motion to dismiss the charges against them, Justice of the Supreme Court of New York County Adam Silvera pointed out that the families were "not required to show the precise cause of his damages, but only facts and conditions from which defendant's liability can be reasonably inferred." He also noted that the companies did not even attempt to deny the presence of asbestos, to argue against causation, or any of the other typical legal moves that defendants would use to support their motion to dismiss. As a result, the family will be able to move forward with their quest for justice.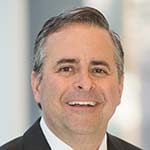 Paul Danziger grew up in Houston, Texas and earned a law degree from Northwestern University School of Law in Chicago. For over 25 years years he has focused on representing mesothelioma cancer victims and others hurt by asbestos exposure. Paul and his law firm have represented thousands of people diagnosed with mesothelioma, asbestosis, and lung cancer, recovering significant compensation for injured clients. Every client is extremely important to Paul and he will take every call from clients who want to speak with him. Paul and his law firm handle mesothelioma cases throughout the United States.