University Accused of Negligence in Professor's Mesothelioma Death
Published on February 15, 2021
Traditionally, an employee who has been diagnosed with malignant mesothelioma following workplace exposure is not permitted to file a personal injury lawsuit against their employer. This is a result of laws around worker's compensation, which provides no-fault insurance coverage to employees in exchange for them not being able to sue their employers. But a 2013 Pennsylvania court ruling allowed employees to pursue litigation if they can prove that their employer is negligence. Now the family of a retired Penn State University professor is testing that decision.
First Mesothelioma Case Filed Against A University by a Former Employee
The case filed by the family of Peter Labosky Jr. is the first to be filed against a university, but if it succeeds it will not be the last. Mr. Labosky was diagnosed with mesothelioma twelve years after he'd retired from his position as a professor of wood sciences at Penn State. He had taught there for 22 years.
According to the family's lawsuit, Penn State was well aware of both the link between mesothelioma and asbestos and the fact that many of their campus' buildings had been constructed using the deadly material within insulation, ceiling spray, floor and ceiling tiles, and other applications. The family says that despite this, they chose to put profits over the protection of their professors.
Decision to Halt Asbestos Remediation Called Negligent in Mesothelioma Death
The family's mesothelioma lawsuit against the university specifically references internal documents that confirm that the school halted asbestos remediation as a result of budget concerns in 1989 and thereafter. Though the school had conducted a study in the 1970s with the goal of pursuing removal of the carcinogen, in 1989 they stopped this practice, despite knowing of at least 500 buildings that remained contaminated. The buildings where Mr. Labosky taught were included among those remaining.
The decision was memorialized in a Penn State memo that read in part, "In all future projects, our goal should be to minimize the removal of asbestos to only what is absolutely required. Obviously, this will help us a lot in the area of project budgets."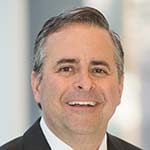 Paul Danziger grew up in Houston, Texas and earned a law degree from Northwestern University School of Law in Chicago. For over 25 years years he has focused on representing mesothelioma cancer victims and others hurt by asbestos exposure. Paul and his law firm have represented thousands of people diagnosed with mesothelioma, asbestosis, and lung cancer, recovering significant compensation for injured clients. Every client is extremely important to Paul and he will take every call from clients who want to speak with him. Paul and his law firm handle mesothelioma cases throughout the United States.