Tile Manufacturer Must Face Jury in Mesothelioma Death
Published on January 25, 2021
Faced with accusations of causing Santo Lanza's mesothelioma and subsequent death, tile manufacturer Amtico Biltrite pushed back. The company filed a motion for summary judgment, arguing that there was insufficient expert testimony to support the man's family's accusations. They asked the Supreme Court of New York County to dismiss the case, but Judge Manuel J. Mendez decided that the case could move forward, allowing the family's quest for justice to continue.
Mesothelioma Blamed on Asbestos in Tiles Used for Home Improvement
Though American Biltrite argued against being blamed for Santo Lanza's mesothelioma, the origins of the man's illness are clear to his family, and particularly to his son John, who had been his father's frequent assistant on renovation projects. John recalled having worked with his father in their Brooklyn home constantly between 1963 and the early 1980s. He also helped his father make extra money doing repair work between 1966 and 1973.
According to John Lanza, the asbestos contained in Amtico vinyl tiles were the cause of his father's mesothelioma. His father consistently used American Biltrite tiles for projects in their home and elsewhere. The tiles were installed in the basement, hallways, stairways, bedrooms and kitchen of their home. John described the boxes that the tiles came in, which he remembered from helping his father from the time that he was eleven until he was fourteen or fifteen years old. He also described the dust that was created as they worked to remove damaged tiles and replace them.
Man Died of Mesothelioma Two Months After Filing Lawsuit
Mesothelioma claimed Santo's life just two months after he filed his lawsuit against the tile manufacturer, and before he could provide deposition testimony. His son John's testimony was provided after the death, and form much of the evidence to be presented at trial. Though American Biltrite questioned the sufficiency of the testimony John provided, arguing that expert witness testimony was lacking, Judge Mendez dismissed their motion and indicated that those gaps could be filled in. The case will move forward.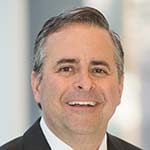 Paul Danziger grew up in Houston, Texas and earned a law degree from Northwestern University School of Law in Chicago. For over 25 years years he has focused on representing mesothelioma cancer victims and others hurt by asbestos exposure. Paul and his law firm have represented thousands of people diagnosed with mesothelioma, asbestosis, and lung cancer, recovering significant compensation for injured clients. Every client is extremely important to Paul and he will take every call from clients who want to speak with him. Paul and his law firm handle mesothelioma cases throughout the United States.