Stagehand's Mesothelioma Blamed on Asbestos in Lighting Equipment
Published on January 08, 2021
Beyond the risks of working with electricity, setting up festival lighting hardly seems like dangerous work, but according to a personal injury lawsuit filed by Peter Tytell it is what caused his malignant mesothelioma.  Mr. Tytell was diagnosed with the rare and fatal form of cancer in February of 2017, and within months he took legal action against an electrical products company that included asbestos in their power cable products. Though the company tried to have his lawsuit dismissed, a New York judge dismissed their motion for summary judgment and allowed the case to proceed.
Electrical Supply Company Argues Against Liability for Mesothelioma
After his mesothelioma diagnosis, Mr. Tytell filed suit against Mole-Richardson Company, whose electrical power cables he had wrapped around scaffolding when setting up lighting for festivals and block parties in New York City during the summer of 1969. He claimed that he was exposed to asbestos from the cords, as well as from the lights themselves when coating came off of them. He described seeing particles floating in the air and remembered the taste of them when he breathed them in.
Court Rules Asbestos Product Company's Legal Argument Insufficient
When a mesothelioma victim files a personal injury claim, it is common for the defending asbestos company to file a motion for summary judgment seeking dismissal of the case. These motions frequently argue against allowing testimony from an expert witness, or may assert that causation was not proven. In this case, Mole-Richardson Company's evidence in support of their motion was deemed inadmissible hearsay that did not meet the legal standard for the court's consideration. Because of the shortcomings of the company's argument the court indicated that there was no need to even consider whether Mr. Tytell had proven his case worth moving forward to a jury, and the motion for summary judgment was denied.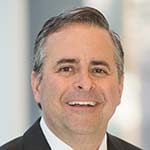 Paul Danziger grew up in Houston, Texas and earned a law degree from Northwestern University School of Law in Chicago. For over 25 years years he has focused on representing mesothelioma cancer victims and others hurt by asbestos exposure. Paul and his law firm have represented thousands of people diagnosed with mesothelioma, asbestosis, and lung cancer, recovering significant compensation for injured clients. Every client is extremely important to Paul and he will take every call from clients who want to speak with him. Paul and his law firm handle mesothelioma cases throughout the United States.