Roofing Mechanic's Case to Proceed Despite Asbestos Company's Objections
Published on June 07, 2021
Despite years of losses at the hands of judges and juries, asbestos companies continue to argue against their responsibility for mesothelioma diagnoses, even while admitting that their products contained the deadly carcinogen. One such case was heard in early 2020, when Veronica Jackson sued the Henry Company, seeking compensation for the injuries suffered by her late husband Stephen.
Widow Sues Asbestos Company for Husband's Mesothelioma Injuries
The lawsuit was filed by the widow after her husband succumbed to malignant mesothelioma less than one year after his diagnosis. She provided evidence that he had worked as a roofing mechanic in New York City from approximately 1970 to 1997, regularly applying asbestos-containing roofing cements, sealants, and coatings manufactured by Henry Company. The suit claimed that the victim applied asbestos-containing products onto the roofs, and that the materials also contaminated his tools, clothes and shoes, and that when he scraped it of it created asbestos dust that he inhaled.
In response to the lawsuit, Henry Company filed a motion for summary judgment, arguing that there was no proof that Mr. Jackson's malignant mesothelioma was caused by their product or that he had been exposed to any asbestos-containing product that they manufactured. The company's attorneys argued that the deposition testimony that the man had given before his death failed to adequately and properly identify their products as a specific source of his asbestos exposure.
Mesothelioma Widow Will Have Her Day in Court
In response to the asbestos company's assertions, the widow's legal team pointed out that there had been significant testimony from the mesothelioma victim pointing to brand identifications of Henry Company's products, and that the company's corporate representative had also testified that during the years in question the company had manufactured and sold asbestos-containing products. Though the representative also said that some of the company's products sold during that time did not contain asbestos, the judge in the case determined that the evidence presented was sufficient to reasonably infer that Henry's products exposed Mr. Jackson to asbestos and that summary judgment should be denied. The case warrants a trial and will move forward to be hear by a jury.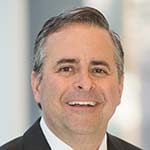 Paul Danziger grew up in Houston, Texas and earned a law degree from Northwestern University School of Law in Chicago. For over 25 years years he has focused on representing mesothelioma cancer victims and others hurt by asbestos exposure. Paul and his law firm have represented thousands of people diagnosed with mesothelioma, asbestosis, and lung cancer, recovering significant compensation for injured clients. Every client is extremely important to Paul and he will take every call from clients who want to speak with him. Paul and his law firm handle mesothelioma cases throughout the United States.