Power Company's Attempt to Blame Mesothelioma on Subcontractor Fails
Published on September 03, 2021
Despite the best efforts of Georgia Power Company's attorneys, the company will be required to defend itself against charges of causing Colen Campbell's malignant mesothelioma.  The company had attempted to shift the blame to North Brothers, a subcontractor that Campbell worked for, and that the power company had hired to install asbestos-contaminated insulation. But Campbell was able to show that it was Georgia Power that had been completely in control of all work done at the Edwin I Hatch Nuclear Power Plant during the time that he worked there – not his employer.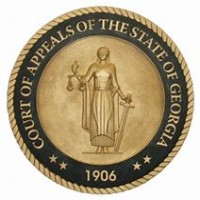 Court of Appeals Says Factual Questions Need to be Resolved in Mesothelioma Claim
When Campbell was diagnosed with malignant pleural mesothelioma, he sued 49 different defendants, including Georgia Power Company. He claimed he had been exposed to asbestos while working at the Edwin I. Hatch Nuclear Power Plant for North Brothers in 1973 and 1974, when they had been hired by the power company as a contractor.  Though Georgia Power claimed that Mr. Campbell's safety was the responsibility of his employer, the lower court reviewed the facts and decided otherwise. They said that since the power company had designated materials, maintained the right to inspect the work and establish safety and performance rules, and had even demanded the right to fire those working for the contractor for substandard work, they had substantively been in control of the site, and therefore liable. The Georgia Court of Appeals agreed.
Records Show that Georgia Power Specified Use of Asbestos
Making matters worse for the power company was the fact that they had kept copies of all of the purchase orders for materials used, and had even given the contractor specifics on how it was to be used and that it was to contain asbestos. This was particularly damning information because by the time the orders were placed, Georgia Power was well aware of the dangers of the carcinogenic material.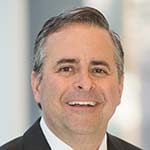 Paul Danziger grew up in Houston, Texas and earned a law degree from Northwestern University School of Law in Chicago. For over 25 years years he has focused on representing mesothelioma cancer victims and others hurt by asbestos exposure. Paul and his law firm have represented thousands of people diagnosed with mesothelioma, asbestosis, and lung cancer, recovering significant compensation for injured clients. Every client is extremely important to Paul and he will take every call from clients who want to speak with him. Paul and his law firm handle mesothelioma cases throughout the United States.