Philadelphia School District Agrees to $850,000 Mesothelioma Settlement With Longtime Teacher
Published on May 27, 2020
A long-time public school teacher has agree to a settlement with the Philadelphia School District over her recent diagnosis with malignant mesothelioma. Though the state of Pennsylvania has a legal gap of $250,000-to-$500,000 on personal injury claims brought against a government entity, the district responded quickly, overcoming obstacles to make the settlement happen.
Students, Parents, Colleagues Shocked by Mesothelioma Diagnosis
The city of Philadelphia is a big town with a small-town mentality, so when long-time special education teacher Lea DiRusso was diagnosed with malignant mesothelioma, the news was received like a punch to the gut. Things got even worse when the public realized that her illness was caused by the very same asbestos contamination that has shut down so many school buildings in the last several months.
In response to the diagnosis and before a mesothelioma lawsuit could even be filed, the Philadelphia School District agreed to an $850,000 settlement with the 51-year-old, whose illness has forced her to retire seven years earlier than she had planned on, and has already put her through aggressive surgery and three rounds of chemotherapy.
Teacher's Mesothelioma Demonstrates District's Asbestos Failures
In 1986, concerns over asbestos in school buildings and the risk of malignant mesothelioma led to a law requiring school districts to inspect their buildings for the carcinogenic material and fix or remove any of it that has been damaged and poses a health hazard. When Ms. DiRusso was diagnosed it became obvious that the school district had failed in its duty.
The settlement that the school district reached with Ms. DiRusso provides a significant amount more than Pennsylvania's $500,000 cap for personal injury cases against government agencies, but in exchange she was asked to resign from her job, to skip a one-year medical sabbatical, and to waive her right to future district health benefits.
Commenting on her agreement, she said, "While I appreciate them going above the cap, it's barely going to sustain me for medical coverage and things that I need for the remainder of my life, which is being cut short. There's no windfall here."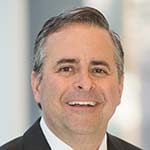 Paul Danziger grew up in Houston, Texas and earned a law degree from Northwestern University School of Law in Chicago. For over 25 years years he has focused on representing mesothelioma cancer victims and others hurt by asbestos exposure. Paul and his law firm have represented thousands of people diagnosed with mesothelioma, asbestosis, and lung cancer, recovering significant compensation for injured clients. Every client is extremely important to Paul and he will take every call from clients who want to speak with him. Paul and his law firm handle mesothelioma cases throughout the United States.