Philadelphia Jury Awards Asbestos Victim $25 Million in Damages
Published on March 31, 2023
Richard Daciw's personal injury lawsuit originally listed over 50 different manufacturers, suppliers, and others that he accused of negligence in having exposed him to the deadly carcinogen asbestos. The mineral, which is the cause of malignant mesothelioma, can also lead to serious illnesses including lung cancer and asbestosis, with the latter being the illness that has debilitated the victim and led to his quest for justice. In response to his story, a Philadelphia jury awarded Mr. Daciw and his wife compensation totaling $25 million dollars.
Asbestos Victim Cites Workplace Exposure, as Well as Exposure at Home
The dozens of defendants that Mr. Daciw listed in his personal injury lawsuit were an echo of countless mesothelioma and asbestos cases that have been pursued over the last several years, but by the time the trial was held, only John Crane, Inc. remained. The jury heard extensive testimony about Mr. Daciw's work as a pipefitter and maintenance mechanic between the 1960s and 1980s, and about the company's negligence. They learned how severely Mr. Daciw's asbestosis has impacted his quality of life, and of its impact on the couple's marriage.
Mr. Daciw's exposure to asbestos and subsequent illness is similar to that of many mesothelioma and asbestosis victims. He spent years in the U.S. Navy, working as a fireman and shipfitter, then leveraged those experiences in his future work at Jeffries Processors, where he worked as a maintenance mechanic, and Domino Sugar where he worked as a pipefitter. Throughout all of those years, he was never warned of the dangers that the carcinogenic material posed to his health.
John Crane, Inc.'s Arguments Against Liability Fail in Asbestosis Case
John Crane, Inc.'s attorneys asserted that Mr. Daciw was exaggerating the extent of his illness and denied that their asbestos packing was the cause of his condition, but the victim and his wife enlisted testimony from an occupational medicine expert who explained in detail how the various materials that Mr. Daciw had worked with were connected to asbestos-related diseases. Additional testimony from the victim's doctors further convinced the jury of how deeply impacted he and his wife have been. 
The testimony in the case was not limited to John Crane's role in Mr. Daciw's illness. After hearing about twenty different defendants, the jury blamed his illness on eight of them, but because the others had already been dismissed from the case, only Crane was assigned a percentage of blame. The total damages award was $25 million, with $15 million owed to the victim, and another $10 million to his wife.
Free

Financial Compensation Packet
Info on law firms that will recover your

highest compensation

Learn how to get paid in 90 days
File for your share of $30 billion in trust funds
FREE Financial Compensation Packet
Info on law firms that will recover your

highest compensation

Learn how to get paid in 90 days
File for your share of $30 billion in trust funds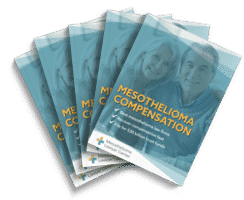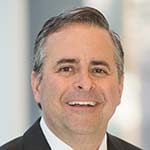 Paul Danziger grew up in Houston, Texas and earned a law degree from Northwestern University School of Law in Chicago. For over 25 years years he has focused on representing mesothelioma cancer victims and others hurt by asbestos exposure. Paul and his law firm have represented thousands of people diagnosed with mesothelioma, asbestosis, and lung cancer, recovering significant compensation for injured clients. Every client is extremely important to Paul and he will take every call from clients who want to speak with him. Paul and his law firm handle mesothelioma cases throughout the United States.