Paper Mill's "No Settlement" for Mesothelioma Policy Leads to $16.67 Million Jury Award
Published on August 27, 2021
When Kevan Holdsworth was diagnosed with malignant mesothelioma, his family knew that they needed to pursue justice on his behalf. He had worked for the local paper mill in Camas, Washington ever since his graduation from high school, and while working there he was exposed to asbestos-contaminated dryer felts in Scapa Waycross paper making machines. When he got sick he filed a personal injury lawsuit against the company, but he died in 2019 before his case could be heard by a jury. This year his case went to trial, and his widow was awarded $16.67 million in compensation for her loss and the suffering that he endured.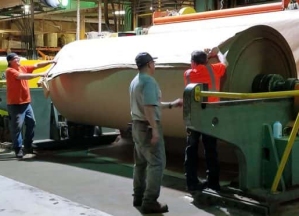 Dryer Felt Company Fought Mesothelioma Liability
In many cases where a person exposed to asbestos is diagnosed with malignant mesothelioma, their attorneys approach the company responsible for their illness and suggest that the case be settled out of court instead of putting the victim through a lengthy and stressful legal process. But Scapa Waycross has a "no settlement" policy that meant that the only way the Holdsworth family could obtain justice was to go to court. Despite their grief they proceeded, and the Washington state jury heard over a month of testimony about how the lifelong Washington state resident had worked at the papermill since 1964. The jury was told that between 1970 and 1976 he'd been assigned to the paper machine clean-up crew which involved cleaning out the dryer felts with compressed air. Asbestos fibers were blown into the air that he inhaled, eventually leading to his diagnosis with the rare, asbestos-related disease.
Jury Decision Favoring Mesothelioma Victim Comes in Just One Day
Though they listened to weeks of testimony from both sides, the jury in the mesothelioma lawsuit was apparently clear on the role that Scapa had played. Their verdict made clear that they believed the company had been negligent in failing to test their products for asbestos or to issue any kind of warning about the hazards that it posed. Within a single day they returned their significant verdict, agreeing with the Holdsworth's attorney that "if Scapa had exerted the same sort of effort to investigate the dangers of its products that it now spends fighting lawsuits, Kevan Holdsworth might still be alive."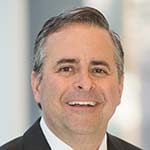 Paul Danziger grew up in Houston, Texas and earned a law degree from Northwestern University School of Law in Chicago. For over 25 years years he has focused on representing mesothelioma cancer victims and others hurt by asbestos exposure. Paul and his law firm have represented thousands of people diagnosed with mesothelioma, asbestosis, and lung cancer, recovering significant compensation for injured clients. Every client is extremely important to Paul and he will take every call from clients who want to speak with him. Paul and his law firm handle mesothelioma cases throughout the United States.