Painted-Over Labels at Issue in Mesothelioma Lawsuit
Published on April 19, 2021
Peter Allen was a Navy veteran who died just 15 months after getting his malignant mesothelioma diagnosis. He had no doubt as to where he had been exposed to asbestos, as he had a clear memory of crumbling insulation and dust-filled air from his years on board the U.S.S. Marquette and a ship called LST 528 (later renamed U.S. S. Catahoula Parish.) When his widow filed a liability lawsuit against the company that provided the asbestos-contaminated equipment, the company argued against being held liable based on the victim's admitted inability to read the company's name as a result of its labels having been painted over. A New York Supreme Court judge ruled against their motion to dismiss, allowing the case to move forward for a jury's consideration.
Mesothelioma Victim Recalls Dust Created by Machinist Mates' Work
In a deposition provided before his death, the mesothelioma victim testified that he had served as an electrician's mate, working feet away from machinist mates tasked with repairing and maintaining shipboard pumps. He noted that he worked in many locations throughout the ships he was stationed on. Though he clear recalled crumbling asbestos insulation in his work environment and airborne dust as his shipmates did their work, he was not able to name the pumps' manufacturer because the identifying information was painted over with "battleship grey" paint.
Pump Manufacturer Argues Lack of Identification Precludes Liability
The pump manufacturer named in Mrs. Allen's mesothelioma lawsuit filed a motion for summary judgment, insisting that the painted-over labels on the equipment meant that there was no proof on which to base the lawsuit in the first place. They pointed to an affirmation that their attorney had sent via email as well as to the fact that their pumps had been located in different areas of the ship from the specific location where he had been in proximity to the machinist mates.
In his ruling on the case, Judge Manuel J. Mendez of the Supreme Court, New York County ruled against the pump manufacturer and allowed Mrs. Allen's mesothelioma lawsuit to move forward to the jury. His decision was based on the fact that the attorney's affirmation was hearsay, as well as that the victim had pointed out that he'd been exposed to pumps and asbestos in other locations as well as those specifically cited.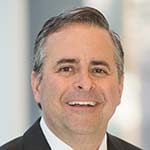 Paul Danziger grew up in Houston, Texas and earned a law degree from Northwestern University School of Law in Chicago. For over 25 years years he has focused on representing mesothelioma cancer victims and others hurt by asbestos exposure. Paul and his law firm have represented thousands of people diagnosed with mesothelioma, asbestosis, and lung cancer, recovering significant compensation for injured clients. Every client is extremely important to Paul and he will take every call from clients who want to speak with him. Paul and his law firm handle mesothelioma cases throughout the United States.