Over $25 Million Awarded in J&J Baby Powder Mesothelioma Lawsuit
Published on August 10, 2020
Johnson & Johnson recently announced that they would discontinue their sales of their iconic baby powder product in North America following multiple accusations that the product contained asbestos-contaminated talc had led to malignant mesothelioma and ovarian cancer diagnoses in tens of thousands of consumers. One of those claims came from 68-year-old Joanne Anderson, whose personal injury lawsuit against the company led to a jury awarding her $21.7 million in compensatory damages and an additional $4 million in punitive damages.
Thirty-Year Use of Johnson & Johnson's Baby Powder Blamed for Malignant Mesothelioma
Mrs. Anderson's mesothelioma lawsuit was heard by a jury in the Los Angeles-area city of West Covin. They listened to testimony about her lifelong use of the product on herself and on her children, as well as evidence that the two bottles of the product that she purchased and used each month contained talc that was contaminated with asbestos.
In assessing who was to blame for the woman's mesothelioma diagnosis, the jury held the consumer giant responsible for 67% of her damaged, assigning the other defendants in the case with the remaining 33%. Though all of the defendants asserted at the time that there was no evidence that the company's talc had contained the product, Mrs. Anderson's attorneys presented internal company documents that led the jury to believe otherwise.
Series of Mesothelioma Lawsuit Losses Preceded Company Decision to Stop Baby Powder Sales
Similar decisions in subsequent cases clearly impacted the company's decision to stop its North American sales. In the Anderson case the verdict form indicated that the jury had determined that the company had acted with "malice, oppression or fraud." In their decision-making process the jury had inquired as to whether they could punish the company by requiring that they place a warning label on their products. When told that they could not correct the company's conduct in that way, they chose to impose the punitive damages.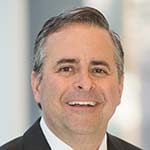 Paul Danziger grew up in Houston, Texas and earned a law degree from Northwestern University School of Law in Chicago. For over 25 years years he has focused on representing mesothelioma cancer victims and others hurt by asbestos exposure. Paul and his law firm have represented thousands of people diagnosed with mesothelioma, asbestosis, and lung cancer, recovering significant compensation for injured clients. Every client is extremely important to Paul and he will take every call from clients who want to speak with him. Paul and his law firm handle mesothelioma cases throughout the United States.