Ohio Court of Appeals Reverses Judgment Against Mesothelioma Widow
Published on September 08, 2020
When Barbara Maddy pursued her mesothelioma lawsuit against Honeywell International Inc., she knew that she was in for a battle. The corporate giant is frequently blamed for asbestos-related deaths, and its team of attorneys works hard to convince judges and juries of their innocence. Despite a disappointing initial result, Mrs. Maddy recently won an appeal and another chance for justice to be served.
Mesothelioma Case Initially Dismissed by Judge
In Mrs. Maddy's case, she initially filed a wrongful death claim against the company in 2017, accusing them of negligence, product defect, "willful and wanton conduct" and more in the mesothelioma death of her husband James.  Her claim detailed his years of working as a supervisor at a bus company and relied extensively on deposition testimony from one of her husband's co-workers. That co-worker confirmed that Mr. Maddy had been exposed to asbestos from brakes manufactured by a company owned by Honeywell.
Honeywell argued that the co-worker's testimony was not competent to provide evidence of Mr. Maddy's mesothelioma having been caused by exposure to their product. The judge dismissed the case and then denied a motion for relief from that judgment. Mrs. Maddy pursued justice by filing a consolidated appeal, arguing that the trial court had abused its discretion. There were several legal submissions back and forth leading to the current decision in which the Court of Appeals of Ohio agreed with the widow, allowing the case to move forward.
Appeals Court Rules that Specific Evidence Supporting Mesothelioma Claim Exists
In its conclusion, the appeals court pointed out that the motion for summary judgment in the original mesothelioma claim was not well founded. They cited a lack of exposure to asbestos anywhere other than from Mr. Maddy's time working at the bus company and the sufficiency and specificity of the co-worker's testimony in their decision, and wrote that "Based on the record before us, we find that genuine issues of material fact exist as to these elements of appellant's claims."  They decided that the trial court had been wrong in granting Honeywell's motion to dismiss, and that the case be returned to court, with Mrs. Maddy being reimbursed for her appeal costs.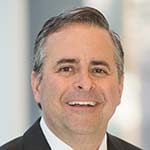 Paul Danziger grew up in Houston, Texas and earned a law degree from Northwestern University School of Law in Chicago. For over 25 years years he has focused on representing mesothelioma cancer victims and others hurt by asbestos exposure. Paul and his law firm have represented thousands of people diagnosed with mesothelioma, asbestosis, and lung cancer, recovering significant compensation for injured clients. Every client is extremely important to Paul and he will take every call from clients who want to speak with him. Paul and his law firm handle mesothelioma cases throughout the United States.