New York Jury Awards Mesothelioma Victim $8 Million From Negligent Contractor
Published on May 29, 2020
A Rochester, New York jury spent several days listening to testimony in a lawsuit filed by a 73-year-old mesothelioma victim, and after they'd heard it all they awarded him $8 million dollars. Wayne Meissner had been a civil engineer working for Eastman Kodak in the 1970s when he was exposed to asbestos by a construction company doing work at Kodak Park. Evidence showed that the contractor, Ridge Construction, was aware of the dangers posed by asbestos but provided him with no protection or warning.
County's Largest Mesothelioma Award in Twenty Years
The $8 million jury award was among the largest mesothelioma awards in Monroe County, New York in the last twenty years, but that will do little to make up for the tragedy being faced by Mr. Meissner, his wife, and their extended family. A representative for Meissner said, "He wishes we weren't in his life. This was totally, 100 percent preventable."
According to evidence presented at trial, Mr. Meissner's mesothelioma is a result of asbestos exposure that began in the late 1960s, when he was working as a civil engineer. He was assigned to monitor and inspect an asbestos spray job being performed by Ridge Construction, the company assigned to spray the fireproofing material near his workplace.
Mesothelioma Lawsuit Victory Turned on Company's Internal Documents
As has been true in many mesothelioma lawsuits, Mr. Meissner's victory over Ridge Construction was cemented by the presentation of internal documents that proved that the company's president had been aware of the dangers posed by asbestos. The family's spokesperson said, "We found ancient documents that go back to the 60s that show unequivocally that they knew asbestos was dangerous, specifically the way it was used in and around Mr. Meissner."
In handing down the $8 million dollar verdict, the jury determined that Ridge Construction was 80% at fault for Mr. Meissner's mesothelioma, with other defendants assigned the balance of liability.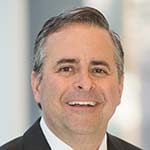 Paul Danziger grew up in Houston, Texas and earned a law degree from Northwestern University School of Law in Chicago. For over 25 years years he has focused on representing mesothelioma cancer victims and others hurt by asbestos exposure. Paul and his law firm have represented thousands of people diagnosed with mesothelioma, asbestosis, and lung cancer, recovering significant compensation for injured clients. Every client is extremely important to Paul and he will take every call from clients who want to speak with him. Paul and his law firm handle mesothelioma cases throughout the United States.