New York Judge Sends Case to Jury to Determine Fault for Mesothelioma
Published on August 20, 2021
Many people diagnosed with malignant mesothelioma make the decision to sue the companies responsible. In most cases these are product liability lawsuits that accuse asbestos companies of negligence and having failed to warn of its dangers. When juries hear these cases and see evidence that supports the victim's assertions, they frequently order the companies to pay millions of dollars in damages. To avoid this outcome, asbestos companies work hard to quash evidence and have cases dismissed. Though this occasionally works, in most cases judges decide that issues of fact need to be determined by a jury and allow the cases to move forward.
Electrician's Mesothelioma Blamed on Asbestos-Contaminated Wire and Cable
A good example of how this type of mesothelioma lawsuit proceeds can be seen in the case of Alvin Smith, an electrician who had been exposed to asbestos-contaminated wire and cable manufactured by Anaconda Wire & Cable and Continental Wire & Cable. He filed suit against the companies' current owner, Ericsson, Inc., but the company moved to have the case dismissed. Its attorneys argued that the fact that their products contained asbestos did not necessarily warrant the conclusion that they had been the cause of Mr. Smith's illness.
Though the company did not deny that their products contained asbestos, and also did not deny that asbestos causes mesothelioma and other asbestos-related diseases, they still maintained that they were not responsible for Mr. Smith's illness, asserting that "it is not enough for a plaintiff in a toxic tort action for damages to show that a certain agent sometimes causes the kind of harm that he or she is complaining of: at a minimum, there must be evidence from which the factfinder can conclude that the plaintiff was exposed to levels of that agent that are known to cause the kind of harm that the plaintiff claims to have suffered."
New York Judge Denies Motion, Allows Mesothelioma Lawsuit to Proceed
The judge overhearing the motion for summary judgment was Supreme Court of New York County Justice Adam Silvera, who oversees many mesothelioma lawsuits. After hearing arguments from both sides, he reminded attorneys from both sides that asbestos claims are often issues of credibility, and as such they need the involvement of a jury to determine who should be believed. He also reminded the defense that Mr. Smith's family was not required to show the precise cause of his illness – and that 'facts and conditions from which defendant's liability may be reasonably inferred' were sufficient for the case to move forward.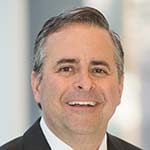 Paul Danziger grew up in Houston, Texas and earned a law degree from Northwestern University School of Law in Chicago. For over 25 years years he has focused on representing mesothelioma cancer victims and others hurt by asbestos exposure. Paul and his law firm have represented thousands of people diagnosed with mesothelioma, asbestosis, and lung cancer, recovering significant compensation for injured clients. Every client is extremely important to Paul and he will take every call from clients who want to speak with him. Paul and his law firm handle mesothelioma cases throughout the United States.