New York Judge Denies Avon's Motion to Move Mesothelioma Case to Wisconsin
Published on August 07, 2020
A mesothelioma lawsuit surrounding a Wisconsin man who died of malignant mesothelioma will be heard in the New York court systems despite the objections of Avon Products, the defendant. Though the company attempted to have the case moved, the family of Scott M. Dohse made a compelling argument for why it made more sense for the claim to be heard in New York's Asbestos Litigation courts, and Judge Manuel J. Mendez agreed.
Avon Talc Powder Products Blamed for Man's Mesothelioma Death
According to evidence submitted in the case, Scott Dohse was diagnosed with malignant mesothelioma in 2015 after lifelong exposure to Avon's talc-based products. His mother had been an Avon representative throughout his childhood, and both she and his sister used several of the company's products. His sister even remembered having chased him around the house with powder, and as Mr. Dohse got older, he too used Avon's products.
Mr. Dohse died a few short months after his mesothelioma diagnosis, and his family filed a negligence claim against the cosmetic manufacturer, blaming them for having exposed him to the asbestos that caused his illness and subsequent death. In response, Avon filed a motion to have the Court dismiss the complaint on the grounds of forum non conveniens, which is a legal term that translates to asking the court to acknowledge that another court is more appropriate and to send the case to Wisconsin, where Mr. Dohse was treated for his disease and where the witnesses reside.
Court Sides with Mesothelioma Victim's Family
In response to Avon's motion, Mr. Dohse's family justified their decision to file their mesothelioma lawsuit in New York. They cited the fact that the company's corporate headquarters are in New York and that their witnesses had already been deposed or could be deposed in New York. They also pointed out that the specific talc powders cited in the case could have been manufactured in New York and that Avon has a research and development lab located in Suffern, New York. Finally, they pointed to actions taken by Avon to counter negative publicity about asbestos in their products, including publishing ads in the New York Times in New York City.
After careful consideration, Judge Manuel Mendez agreed with Mr. Dohse's family, writing that "the balance of factors weighing in defendant's favor is not strong enough to overcome its heavy burden on a motion to dismiss for forum non conveniens and to overturn the plaintiffs' choice of forum." The case will continue in New York.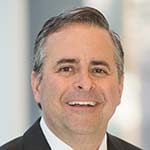 Paul Danziger grew up in Houston, Texas and earned a law degree from Northwestern University School of Law in Chicago. For over 25 years years he has focused on representing mesothelioma cancer victims and others hurt by asbestos exposure. Paul and his law firm have represented thousands of people diagnosed with mesothelioma, asbestosis, and lung cancer, recovering significant compensation for injured clients. Every client is extremely important to Paul and he will take every call from clients who want to speak with him. Paul and his law firm handle mesothelioma cases throughout the United States.