New York Court Sides with Mesothelioma Victim Sickened by College Asbestos Exposure
Published on November 06, 2020
Recalling college is usually a happy, nostalgic experience, but mesothelioma victim Paul Margolis' memories center on piles of asbestos dust on the floors of his dormitory, and the devastation that dust has created for him and his family. The 70-year-old blames contaminated materials used during repair work for his eventual diagnosis with the fatal disease, and he is pursuing legal action against the tile company that was responsible for manufacturing the dangerous materials.
Man Sues American Biltrite Over Asbestos-Contaminated Amtico Vinyl Tiles
Though Mr. Margolis has named multiple companies for his mesothelioma diagnosis, his claim against American Biltrite specifically recalls repair work being done in his dormitory while he was a freshman at Syracuse University from September of 1964 through May of 1965. In deposition testimony he recalled similar work being done all around the campus that year and in the years after, including while he was living in a fraternity house where walls were being taken down and rebuilt to accommodate a new addition. He also remembered the brands of tiles in evidence on boxes of the vinyl asbestos floor tiles that were in and around his dorm at the time.
Mr. Margolis testified regarding the asbestos fibers that would have been released as workmen around campus completed their work, asserting that they led to his mesothelioma diagnosis.  He provided additional testimony about further exposure to American Biltrite's asbestos-contaminated tiles when he worked in an office on Madison Avenue in New York City.
Company Files Motion to Have Mesothelioma Lawsuit Dismissed
In response to Mr. Margolis' mesothelioma claim, American Biltrite filed a motion to have the case against them dismissed, arguing that there was no expert opinion establishing causation from their product, but Judge Manuel J. Mendez of the Supreme Court of New York County denied the motion. In his ruling, the judge said that the victim had no requirement to show the precise cause of his damages and that the company's liability could be "reasonably inferred." The case will move forward and Mr. Margolis will be able to pursue justice and compensation for the damages that he has suffered.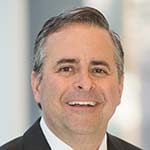 Paul Danziger grew up in Houston, Texas and earned a law degree from Northwestern University School of Law in Chicago. For over 25 years years he has focused on representing mesothelioma cancer victims and others hurt by asbestos exposure. Paul and his law firm have represented thousands of people diagnosed with mesothelioma, asbestosis, and lung cancer, recovering significant compensation for injured clients. Every client is extremely important to Paul and he will take every call from clients who want to speak with him. Paul and his law firm handle mesothelioma cases throughout the United States.