New Jersey Man Awarded $37 Million in Mesothelioma Lawsuit Against Johnson & Johnson
Published on August 21, 2020
Over the course of the last fifty years, mesothelioma victims have been awarded significant amounts by juries hearing of asbestos companies' negligence and wrongdoing, but few have garnered the amount of attention that the verdicts against consumer giant Johnson & Johnson have. One notable example involves the case of a 46-year-old man, Stephen Lanzo, who was diagnosed with the rare form of cancer after three decades of using the company's iconic baby powder product and their "Shower to Shower" powder. A New Jersey jury awarded Mr. Lanzo $30 million in compensatory damages related to his asbestos-related disease, and also ordered the company to provide Mr. Lanzo's wife with $7 million.
Mesothelioma Risk Posed by Popular Talc-Based Powders
Though most American consumers are only familiar with malignant mesothelioma from television advertising, Mr. Lanzo's case appeared in national headlines, in large part due to the popularity of the products accused of causing his illness. Johnson & Johnson's Baby Powder has long been one of America's most trusted and recognizable brands, and the notion that using it could lead to a fatal form of cancer shocked people's sensibilities.
Making the issue even more alarming, the sick man's attorneys presented evidence to the jury that Johnson & Johnson had been aware of the mesothelioma risk posed by asbestos in their product, and that instead of taking action to protect consumers, the company worked to suppress the information.
Mesothelioma and Ovarian Cancer Lawsuits Lead to J&J Pulling Talc-Based Products
Mr. Lanzo's mesothelioma lawsuit was decided in 2018, and since then there have been tens of thousands of claims filed against Johnson & Johnson accusing the company of negligently causing both mesothelioma and ovarian cancer. The company has settled some of these cases, won some, and lost some.
Though they continue to defend themselves against mesothelioma claims, the company has also made the notable decision to stop selling talc-based powder products in North America.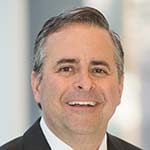 Paul Danziger grew up in Houston, Texas and earned a law degree from Northwestern University School of Law in Chicago. For over 25 years years he has focused on representing mesothelioma cancer victims and others hurt by asbestos exposure. Paul and his law firm have represented thousands of people diagnosed with mesothelioma, asbestosis, and lung cancer, recovering significant compensation for injured clients. Every client is extremely important to Paul and he will take every call from clients who want to speak with him. Paul and his law firm handle mesothelioma cases throughout the United States.