Navy Veteran's Mesothelioma Lawsuit to Proceed
Published on November 29, 2021
Pursuing a mesothelioma lawsuit often means an emotional rollercoaster of disappointments and victories for victims and their families. Faced with a certain death sentence, asbestos victims are already suffering heartache, and then confront additional stress as asbestos companies pursue various legal maneuvers to evade responsibility. In a recent example, Navy veteran Michael Harris and his wife Beth saw their negligence case dismissed after Thomas Dee Engineering Company successfully argued against the admission of vital evidence. The family appealed the decision to the Court of Appeals of California, which reversed the lower court and permitted the lawsuit to move forward to a jury.
Evidence of Asbestos Exposure Deemed a Genuine Issue of Material Fact
Mr. and Mrs. Harris filed their lawsuit against Thomas Dee Engineering shortly after Michael's diagnosis, and the widow and her children continued it as a wrongful death case after he succumbed to the disease. Though there was a good deal of testimony regarding the presence of asbestos aboard the ship's boilers and environment, Michael had testified that he had not personally seen the work being done — rather, he spent significant time in the area where it had been performed and believed that he had inhaled the asbestos fibers left behind during his four hour watch duties.
A witness supporting his mesothelioma claim had originally testified, "If he wasn't present when the work was done, then I don't think there's any issue regarding any exposure," but stated at a later time that he "did not need to be present at the exact time that the insulation block was being removed, swept up, and/or installed by Thomas Dee workers to be exposed." The asbestos company's attorneys used this conflicting testimony to argue against it being admitted, and the judge in the case agreed. He then granted the defendant company summary judgment, closing the door to the case proceeding.
Mesothelioma Victim's Family Successful in Appeal
Mr. Harris' family was devastated by the decision of the lower court and filed an appeal arguing that the disallowed testimony was critical to their theory of how Michael had gotten mesothelioma. They explained that asbestos re-entrainment – a physical phenomenon in which asbestos fibers remain suspended and can continue to circulate in the air for up to 80 hours before they settle onto the ground or onto surfaces — explained his illness and subsequent death.
The Court of Appeals heard arguments for and against the case being reopened and agreed with the mesothelioma victim's family. The court ruled that the information about the re-suspension of asbestos had significant evidentiary value that represented a matter for a jury to weigh. The case will move forward.
Free

Financial Compensation Packet
Info on law firms that will recover your

highest compensation

Learn how to get paid in 90 days
File for your share of $30 billion in trust funds
FREE Financial Compensation Packet
Info on law firms that will recover your

highest compensation

Learn how to get paid in 90 days
File for your share of $30 billion in trust funds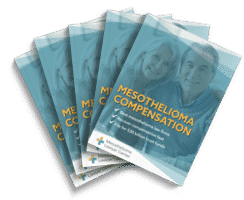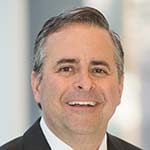 Paul Danziger grew up in Houston, Texas and earned a law degree from Northwestern University School of Law in Chicago. For over 25 years years he has focused on representing mesothelioma cancer victims and others hurt by asbestos exposure. Paul and his law firm have represented thousands of people diagnosed with mesothelioma, asbestosis, and lung cancer, recovering significant compensation for injured clients. Every client is extremely important to Paul and he will take every call from clients who want to speak with him. Paul and his law firm handle mesothelioma cases throughout the United States.