Missouri Appeals Court Denies J&J's Appeal in $2.11 Billion Talcum Powder Asbestos Case
Published on July 31, 2020
In June of 2018, a Missouri jury awarded $4.7 billion to 22 women who'd claimed that asbestos in Johnson & Johnson's talc products had caused their ovarian cancer. Though an appellate court later cut the damages award to $2.11 billion, the consumer giant filed an appeal asking that the jury's findings be reviewed and overturned. This week the Eastern District Court of Appeals denied the company's request, as well as their request that the case be transferred to the Missouri Supreme Court.
Appellate Court's Denial of Asbestos Appeal Sets Up State Supreme Court Battle
Johnson & Johnson's talc-based products have been cited in multiple mesothelioma and ovarian cancer lawsuits, and the Missouri verdict represents the largest damages amount awarded to victims. In recent months the company has made the remarkable decision to discontinue selling the iconic product in North America.
According to legal experts, the court's denial of Johnson & Johnson's appeal will lead to the company directly petitioning the Missouri Supreme Court to hear its appeal on the asbestos-related cancer case. Since the original jury verdict, the lead plaintiff, Gail Ingham, died of her ovarian cancer. The remaining plaintiffs are cancer survivors, their spouses, and the heirs of women who have died of the disease.
Court Indicates that Decisions In Johnson & Johnson's Baby Powder Lawsuit Were Proper
The original appeal of the 2018 asbestos-related cancer case had questioned decisions made by the trial judge about allowing multiple plaintiffs, including some from outside the state of Missouri, to proceed in one trial. It also argued that scientific experts' in the case should not have been permitted to testify and that the punitive damages ratio was inappropriate.
In its response, the three-judge panel pointed to evidence that Johnson & Johnson had knowingly sold asbestos-contaminated products to consumers as support for the jury's decision.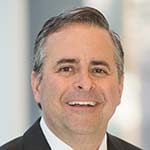 Paul Danziger grew up in Houston, Texas and earned a law degree from Northwestern University School of Law in Chicago. For over 25 years years he has focused on representing mesothelioma cancer victims and others hurt by asbestos exposure. Paul and his law firm have represented thousands of people diagnosed with mesothelioma, asbestosis, and lung cancer, recovering significant compensation for injured clients. Every client is extremely important to Paul and he will take every call from clients who want to speak with him. Paul and his law firm handle mesothelioma cases throughout the United States.