Mesothelioma Widow's Appeal Results in New Trial
Published on February 22, 2021
When mesothelioma victims first decide to pursue justice from those responsible for their fatal illness, they're warned that the journey will be long and challenging, but worthwhile in the end. A good example of the emotional rollercoaster that these lawsuits represent can be seen in the case of James Clevenger, a Navy veteran and maintenance mechanic who had spent over forty years being exposed to asbestos. Though his family's lawsuit against John Crane, Inc. ended in a ruling in favor of the asbestos company, the family appealed that decision based on unfair jury instructions and the appeals court agreed. The case will be heard again by a new jury.
Jury Instructions That Required Mesothelioma Diagnosis Contrasted with Trial Submissions
One of the most daunting issues in the lawsuit about Mr. Clevenger's illness was lack of clarity as to whether he died of mesothelioma or of another asbestos-related lung cancer. Another was that he had a 30-year smoking habit, which the asbestos company tried to convince the jury had been the cause of his death.
Despite the fact that the Clevenger family's attorney had consistently pointed to asbestos exposure as the proximate cause of his death, clearly and repeatedly stating that it was unknown whether his illness had been mesothelioma or some other asbestos-related disease, the asbestos company inserted words into the jury instructions that specifically referenced mesothelioma. Based upon that instruction the jury came back with a ruling in favor of the company.
Appellate Court Agrees that Jury Instruction Should Not Have Referenced Mesothelioma
In reviewing the appeal by Mr. Clevenger's family, the Court of Appeals of Washington agreed that there had been frequent references throughout the case to the fact that his death was caused by asbestos exposure, with no certainty to the actual disease. There had also been significant testimony indicating that asbestos can cause lung cancer.
In their ruling, the judges wrote that Mr. Clevenger's widow "was entitled to argue her theory that James's exposure to John Crane, Inc. asbestos was a substantial factor in his death, whether the asbestos-related disease he suffered was mesothelioma or a lung cancer. Jury instruction[s] did not allow her to adequately argue her theory of the case."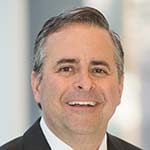 Paul Danziger grew up in Houston, Texas and earned a law degree from Northwestern University School of Law in Chicago. For over 25 years years he has focused on representing mesothelioma cancer victims and others hurt by asbestos exposure. Paul and his law firm have represented thousands of people diagnosed with mesothelioma, asbestosis, and lung cancer, recovering significant compensation for injured clients. Every client is extremely important to Paul and he will take every call from clients who want to speak with him. Paul and his law firm handle mesothelioma cases throughout the United States.