Mesothelioma Widow Wins Benefits for Herself and Her Eight Orphaned Children
Published on July 19, 2021
Malignant mesothelioma is a cruel disease that robs victims of their lives. But the pain that the disease causes extends far beyond the individual diagnosed with the disease. It also affects family members and friends who must lose their loved one after watching them suffer and deteriorate. This painful situation is exacerbated by the fact that the disease is entirely preventable, and that's why so many victims prevail against asbestos companies and others that have a duty to protect workers against exposure to the carcinogenic material. In a recent case, a widow who lost her husband to mesothelioma was able to win workers' compensation benefits for herself and for her eight children, despite objections from the late man's employer.
Exposure to Asbestos-Contaminated Tiles Blamed for Mesothelioma
Decades before Robert Casey was diagnosed with malignant pleural mesothelioma, he had worked for the E.J. Cody Company. His job responsibilities included the installation and removal of acoustical ceiling and floor tiles, and though the new tiles he installed were free of asbestos, the tiles he had to remove as part of his job had been manufactured long before the dangers of asbestos were known, and were made with the dangerous mineral. Though the management at Cody was well aware of the tiles' dangers, they provided no protective clothing or masks to keep Mr. Casey from inhaling the carcinogenic materials.
When he was diagnosed with mesothelioma in 2014, he filed a workers' compensation claim against the company seeking benefits, and after he died his widow amended the claim so that she would receive the benefits. She also added their eight children to the claim and the Worker's Compensation Board granted their application, agreeing that the exposure he suffered over the seven years that he worked for the company qualified the family for the benefits.
Asbestos Company Appeals Mesothelioma Benefits
As is the case with many asbestos companies, E.J. Cody pushed back against having to pay benefits to Mr. Casey's family, arguing that he had been exposed to asbestos in jobs previous to having worked for them and that they were not responsible for his malignant mesothelioma. They also said that because the children had not been listed on the original claim, they should not be eligible for benefits now. Despite this argument, the Workers' Compensation Board agreed with the original ruling and denied the company's appeal, stating that the benefits for the children were appropriate and that the company was liable based upon workers' compensation rules.
Free

Financial Compensation Packet
Info on law firms that will recover your

highest compensation

Learn how to get paid in 90 days
File for your share of $30 billion in trust funds
FREE Financial Compensation Packet
Info on law firms that will recover your

highest compensation

Learn how to get paid in 90 days
File for your share of $30 billion in trust funds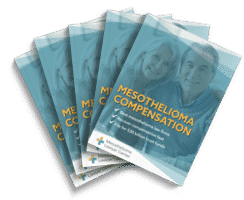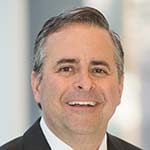 Paul Danziger grew up in Houston, Texas and earned a law degree from Northwestern University School of Law in Chicago. For over 25 years years he has focused on representing mesothelioma cancer victims and others hurt by asbestos exposure. Paul and his law firm have represented thousands of people diagnosed with mesothelioma, asbestosis, and lung cancer, recovering significant compensation for injured clients. Every client is extremely important to Paul and he will take every call from clients who want to speak with him. Paul and his law firm handle mesothelioma cases throughout the United States.