Mesothelioma Widow Faces Multiple Companies in Quest for Justice
Published on December 27, 2021
Tatjana Pogacnik's husband Leon died of malignant mesothelioma after he endured occupational exposure to asbestos during his career as an architect. She filed a personal injury lawsuit against multiple companies whose products or unsafe work environment contributed to his eventual diagnosis with the deadly form of cancer, and each of those companies worked hard to avoid having to face a jury at trial.
Asbestos in Mannington Mills' Tiles Blamed for Malignant Mesothelioma
One of the companies Mrs. Pogacnik accused of causing her husband's mesothelioma was Mannington Mills. She claimed that the company's sheet flooring – which he'd been exposed to while working on projects between 1969 and 1983 – was contaminated with asbestos, and that when it was cut and installed in his presence on job sites, he had inhaled the toxic fibers. She argued that the company should have warned of the dangers posed by its products.
In response, the company's attorneys filed a motion to have her mesothelioma claim against them dismissed. They argued that she had failed to provide sufficient evidence that their product contained asbestos or that her late husband had suffered enough exposure to their product to have caused his illness. The judge hearing the case dismissed their motion, pointing out that they had failed to meet the minimum requirements for a motion for summary judgment to be considered. She noted that rather than it being the plaintiff's responsibility to prove her case, Mannington Mills was obligated to disprove it.
Port Authority of NY/NJ Argues Against Responsibility for Mesothelioma
Another company named in Mrs. Pogacnik's mesothelioma lawsuit is the Port Authority of New York and New Jersey. She pointed to asbestos exposure that he'd suffereed while working at JFK Airport between "approximately" 1972 and 1973. The Port Authority filed a motion for the entire case against them to be dismissed because in a deposition provided before his death, Mr. Pogacnik had mentioned that he had worked at the airport on two separate projects, one of which was in the early-to-mid 1970s and the other occurred in the late 1970s. They argued that the entire case against them should be dismissed because the late 1970s exposure had not been included in the original claim.
In reviewing the Port Authority's motion, the judge agreed that the widow could not use information from the late 1970s exposure in support of her case, but that her error in not having included those years in her original filing did not negate the legitimacy of her claim regarding the mesothelioma victim's earlier exposure.
Both cases will move forward for a jury to decide.
Free

Financial Compensation Packet
Info on law firms that will recover your

highest compensation

Learn how to get paid in 90 days
File for your share of $30 billion in trust funds
FREE Financial Compensation Packet
Info on law firms that will recover your

highest compensation

Learn how to get paid in 90 days
File for your share of $30 billion in trust funds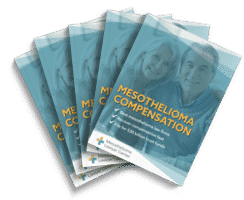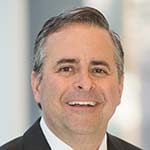 Paul Danziger grew up in Houston, Texas and earned a law degree from Northwestern University School of Law in Chicago. For over 25 years years he has focused on representing mesothelioma cancer victims and others hurt by asbestos exposure. Paul and his law firm have represented thousands of people diagnosed with mesothelioma, asbestosis, and lung cancer, recovering significant compensation for injured clients. Every client is extremely important to Paul and he will take every call from clients who want to speak with him. Paul and his law firm handle mesothelioma cases throughout the United States.