Mesothelioma Victim Denied Justice Provides Cautionary Tale
Published on January 04, 2021
Jody Ratcliff was diagnosed with malignant peritoneal mesothelioma in 2005, but at that time she focused on her medical needs rather than taking legal action. Her physicians were able to treat her and provided her with several years of remission. When her disease returned, she filed personal injury claims against the asbestos companies she blamed for her illness, but a North Carolina judge dismissed her claims because too much time had elapsed since her diagnosis. Her story provides an important lesson for those affected by asbestos-related diseases: Once diagnosed, it is important that you take timely action to protect your legal rights.
Statute of Limitations Plays Key Role in Mesothelioma
At issue in Ms. Ratcliff's case was the three-year statute of limitations in place for filing a mesothelioma lawsuit in North Carolina. A statute of limitations is a time limit between when a person receives a diagnosis or sustains an injury and the time by which they have to file their claim. Though every state has its own laws, in North Carolina the time period is three years. After that period has elapsed, an asbestos victim loses their right to sue.
Ms. Ratcliff's mesothelioma was diagnosed in May of 2005 but she waited until March of 2017 to file her claim for compensation. She defended her delay by saying that she'd been focused on getting second opinions and medical care, and that the statute of limitations was not applicable to her because her cancer had spread to other parts of her body and should therefore be considered a different disease. Unfortunately, her argument was dismissed by the judge in the case and her opportunity to seek justice was denied.
Seek Legal Guidance After a Mesothelioma Diagnosis
Had Ms. Ratcliff spoken with an experienced mesothelioma attorney after her diagnosis she would have known the importance of filing a mesothelioma claim before the expiration of the statute of limitations. If you are diagnosed with an asbestos-related disease, it is essential that you make time to speak with an experienced attorney who can help you understand your options and preserve your rights.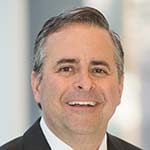 Paul Danziger grew up in Houston, Texas and earned a law degree from Northwestern University School of Law in Chicago. For over 25 years years he has focused on representing mesothelioma cancer victims and others hurt by asbestos exposure. Paul and his law firm have represented thousands of people diagnosed with mesothelioma, asbestosis, and lung cancer, recovering significant compensation for injured clients. Every client is extremely important to Paul and he will take every call from clients who want to speak with him. Paul and his law firm handle mesothelioma cases throughout the United States.