Mesothelioma Suit Against Colgate Palmolive to Move Forward
Published on November 11, 2022
Though the majority of mesothelioma claims are filed against industrial manufacturers and suppliers that produced or sold items like brake linings, insulation, floor and ceiling tiles, and shipyard materials components, an increasing number of victims are coming forward and naming a different type of product and defendant. Consumer giants, including Johnson & Johnson and others, are being accused of selling asbestos-contaminated talc-based products to American consumers. Many claims have been filed against Colgate Palmolive.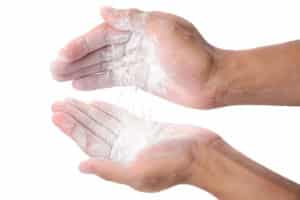 Colgate Palmolive's Cashmere Bouquet Powder Blamed for Malignant Mesothelioma
The mesothelioma lawsuit was filed by Caroline Zicklin, who alleges she was exposed to asbestos from her use of Colgate Palmolive's Cashmere Bouquet powder and that it led to her diagnosis with malignant mesothelioma. Ms. Zicklin describes more than two decades of using the product, from the early 1950s to the end of the 1970s, detailing her use of a powder puff and seeing the dust "fly around."
To support her mesothelioma claim, Ms. Zicklin presented Colgate's own testing, independent testing, geological surveys, and the establishment of the presence of asbestos in talc within the scientific and medical community. Despite this, the company argued that the case should be dismissed. They argued that their product has never contained asbestos and that she would not have been exposed to sufficient levels of asbestos from their product to have caused her illness. They also claim that her mesothelioma was a result of having smoked Kent cigarettes with Micronite filters that contained crocidolite amphibole asbestos.
Judge Sides with Mesothelioma Victim, Allows Case to Move Forward
In his review of both sides' arguments, Justice Adam Silvera of the Supreme Court of New York County noted that despite Colgate Palmolive's assertion of no causal connection between mesothelioma and talc exposure, Ms. Zicklin had presented an article from the Center for Disease Control that expressly stated that malignant mesothelioma could develop after short-term asbestos exposure, and a case study indicating that use of cosmetic talc products of the course of twenty years would create significant and repeated exposure to asbestos.
The judge also noted that precedent had established that even if Ms. Zicklin's having smoked Kent cigarettes contributed to her illness, it would only amount to contributory negligence and would not negate Colgate Palmolive's product's effect on her health. Because there are triable issues of fact to be determined, the judge denied the company's motion to dismiss the case.
Free

Financial Compensation Packet
Info on law firms that will recover your

highest compensation

Learn how to get paid in 90 days
File for your share of $30 billion in trust funds
FREE Financial Compensation Packet
Info on law firms that will recover your

highest compensation

Learn how to get paid in 90 days
File for your share of $30 billion in trust funds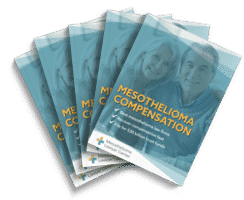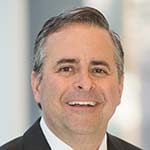 Paul Danziger grew up in Houston, Texas and earned a law degree from Northwestern University School of Law in Chicago. For over 25 years years he has focused on representing mesothelioma cancer victims and others hurt by asbestos exposure. Paul and his law firm have represented thousands of people diagnosed with mesothelioma, asbestosis, and lung cancer, recovering significant compensation for injured clients. Every client is extremely important to Paul and he will take every call from clients who want to speak with him. Paul and his law firm handle mesothelioma cases throughout the United States.