Mesothelioma-Stricken Navy Vet Asks for More Time to Prove His Case
Published on May 03, 2021
Ronald Behrmann is a 30-year veteran of the U.S. Navy who was diagnosed with malignant mesothelioma. He believes that his fatal illness was caused by exposure to asbestos-contaminated electrical components he worked with during the course of his career, and filed a personal injury lawsuit against the companies that supplied those parts. While his attorneys were still collecting evidence to prove his case, one of those manufacturers attempted to have the claim against them dismissed, but a Washington state judge agreed that he needed more time and denied the company's motion.
Company Attempts to Have Mesothelioma Claim Dismissed
Meriden Molded Plastic is one of the companies that the veteran has blamed for his mesothelioma diagnosis. The company manufactured a part called an arc chute that was a component of the equipment Behrmann used during his 30-year career working onboard ships as an electrician's mate, and later as a Journeyman electrician and supervisor at the Lockheed Shipyard. He named the company as one of the defendants in his suit.
In response to being named in the mesothelioma lawsuit, Meriden's attorneys filed a motion to dismiss, pointing to lack of evidence to support the claim against them. Mr. Behrmann's legal team acknowledged to the United States District Court in Tacoma, Washington that they had not yet proven their case, but asked for more time, indicating that they had not yet completed their discovery process.
Judge's Deferred Decision Allows Mesothelioma Claim to Move Forward
According to Mr. Behrmann's attorneys, their discovery process in the mesothelioma lawsuit they filed against various equipment manufacturers was not yet complete because "critical information had not yet been disclosed." They explained that they knew that Meriden had sold its arc chute parts to several companies, including General Electric, Square D, Cutler Hammer and ABB and that those companies had sold equipment for the ships on which he served and to the shipyard, but that they were waiting for a "complete list of Meriden's customers," as well as other information in support of their case. In making his decision in Mr. Behrmann's favor the judge also acknowledged that the case had not yet been proven, but agreed to allow the stricken man's team more time. He denied the motion to dismiss the case entirely, choosing instead to defer his decision until a later date.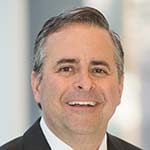 Paul Danziger grew up in Houston, Texas and earned a law degree from Northwestern University School of Law in Chicago. For over 25 years years he has focused on representing mesothelioma cancer victims and others hurt by asbestos exposure. Paul and his law firm have represented thousands of people diagnosed with mesothelioma, asbestosis, and lung cancer, recovering significant compensation for injured clients. Every client is extremely important to Paul and he will take every call from clients who want to speak with him. Paul and his law firm handle mesothelioma cases throughout the United States.