Mesothelioma Lawsuit Spotlights Asbestos Risk from Hair Dryers
Published on March 19, 2021
Though many believe occupational risks from asbestos exposure are limited to environments like construction, factory work and mining, the mineral has caused mesothelioma and other deadly diseases in people working in a wide range of job settings. Because it insulates so effectively, asbestos was used in all types of heat-generating equipment, including toasters, coffee pots, and hair dryers, and decades of exposure can eventually lead to deadly illness. That was the basis of one widow's workers' compensation claim for her hairdresser husband's death, and though she had to take her case all the way to the Court of Appeals of Missouri, she eventually prevailed and received the survivor benefits she deserved.
Lifelong Hairdresser's Mesothelioma Death Leads to Workers' Comp Claim
Marc Hayden's diagnosis with malignant pleural mesothelioma came in 2015, and he immediately sought workers' compensation benefits on the basis of exposure to asbestos in the hair dryers that he'd used while working at two salons, The Cut-Zaven and Papillion, LTD. Though he died in 2016, his case was continued by his widow, who offered expert witness testimony that many hairdryers contained asbestos insulation or asbestos-contaminated decorations into the late 1970s. She also submitted deposition testimony from Mr. Hayden himself that he had frequently cleaned the appliances, as well as having used them on a daily basis.
In response to the claim the hair salons offered their own expert witness, who insisted there was no known connection between hairdryer use and mesothelioma as well as pointing to a lack of mention of asbestos in Mr. Hayden's death certificate. Mrs. Hayden's claim was denied by the Administrative Law Judge as well as the Labor and Industrial Relations Commission to which she appealed. This led her to the Court of Appeals of Missouri, which reversed the denial of benefits.
Court of Appeals Reverses Decision in Mesothelioma Workers Compensation Claim
Though the Court of Appeals rarely overrules the Labor and Industrial Relations Commission's decisions, in this mesothelioma case the court ruled that the commission had erred in relying so heavily on the defense expert's testimony, and that this had led to an inappropriately heavier burden of proof on the claimant. The court also noted that the testimony provided by Mrs. Hayden's expert witnesses — including a 1978 review of National Institute for Occupational Safety and Health testing which confirmed "the excess release of asbestos fibers from hair dryers," had effectively countered the salons' expert witness testimony. On this basis the court ordered the widow be provided the benefits she deserved.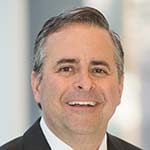 Paul Danziger grew up in Houston, Texas and earned a law degree from Northwestern University School of Law in Chicago. For over 25 years years he has focused on representing mesothelioma cancer victims and others hurt by asbestos exposure. Paul and his law firm have represented thousands of people diagnosed with mesothelioma, asbestosis, and lung cancer, recovering significant compensation for injured clients. Every client is extremely important to Paul and he will take every call from clients who want to speak with him. Paul and his law firm handle mesothelioma cases throughout the United States.