Mesothelioma Fears Drive Philadelphia Teachers to File Lawsuit
Published on June 15, 2020
Ever since it became clear that exposure to asbestos can lead to malignant mesothelioma, victims of that and other asbestos-related diseases have filed personal injury lawsuits against product companies that have negligently exposed them to the toxic material. In most cases they are unable to sue their employers, but that has not stopped the Philadelphia Federation of Teachers from proactively pursuing legal action against the Philadelphia School District, accusing them of failing to protect over 13,000 employees as well as 125,000 students from the effects of the carcinogen within its school buildings.
Lawsuit Preceded by Asbestos Discovery and Mesothelioma Diagnosis
Over the last year or so, the School District of Philadelphia has seen building after building shut down by discovery of asbestos, the material responsible for malignant mesothelioma. The mineral was widely used in the construction of public buildings in the first half of the twentieth century and is commonly found in school buildings. As a result, school districts have a legal responsibility to inspect in place asbestos to ensure that it is not friable, and if it presents a danger to have it removed immediately. This is a task that the city's school district has not been able to fulfill.
The district's unwillingness or inability to remove the dangerous carcinogen has led to numerous problems, and most recently to a long-time Philadelphia teacher being diagnosed with malignant mesothelioma. Speaking of the problem, union president Jerry Jordan said, "From start to finish, the district's egregious missteps have shown a disregard for the health of my members and our students. Not only is the process by which the district deals with known hazards extraordinarily flawed, but also, from the start, they are missing even identifying extremely hazardous conditions."
Parents Are Just As Concerned About Mesothelioma As Teachers Are
In addition to the members of the Philadelphia Federation of Teachers being concerned about the risk of malignant mesothelioma, parents have expressed concern about the future health of their children. They view the closure of six schools over the last several months as an indication that their children were in significant danger.
Speaking on the issue of mesothelioma and other health concerns, one parent said, "Education is important, but I'm sorry that my children's health is more important. You know, the School District threatened us with truancy and they want to report us to [the Department of Human Services], but who do we report them to for neglecting our children? That's neglect."
The union's lawsuit is seeking both periodic and systematic inspections of school buildings, as well as the ability to access all asbestos reports and lab reports. They also are demanding that the school district create a court-approved plan to protect students and staff from asbestos.
Free

Financial Compensation Packet
Info on law firms that will recover your

highest compensation

Learn how to get paid in 90 days
File for your share of $30 billion in trust funds
FREE Financial Compensation Packet
Info on law firms that will recover your

highest compensation

Learn how to get paid in 90 days
File for your share of $30 billion in trust funds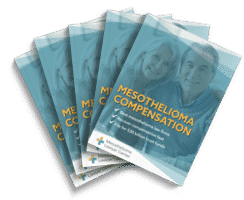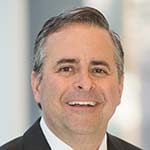 Paul Danziger grew up in Houston, Texas and earned a law degree from Northwestern University School of Law in Chicago. For over 25 years years he has focused on representing mesothelioma cancer victims and others hurt by asbestos exposure. Paul and his law firm have represented thousands of people diagnosed with mesothelioma, asbestosis, and lung cancer, recovering significant compensation for injured clients. Every client is extremely important to Paul and he will take every call from clients who want to speak with him. Paul and his law firm handle mesothelioma cases throughout the United States.