Merchant Marine Dies After Years of Fearing Asbestos-Related Cancer
Published on September 12, 2022
In November of 2020, Carlo G. Badamo died of asbestos-related lung cancer. He had been diagnosed with the disease on August 9th of 2017, and on July 28, 2020 he filed a lawsuit under the Jones Act against Chevron, Chiquita Brands, and other defendants, accusing them of having exposed him to the asbestos that caused his illness. The companies all petitioned the court to have the case against them dismissed, arguing that the statute of limitations had passed because the first medical testing leading to his diagnosis took place before July 29, 2017. Though this was true, the family argued that his definitive diagnosis did not come until he had a biopsy several days later. The court agreed and the case will proceed.
Victim's Claim Recounts Extensive Asbestos Exposure and Cancerphobia
According to the lawsuit filed in the U.S. District Court of the Southern District of New York, Mr. Badamo had served in the merchant marines for eleven years, from 1944 to 1955. During that time he suffered extensive exposure to asbestos-containing products in the crews quarters, the engine room, the passage ways and the galley. The working conditions in the engine room were described as resembling a "mild snowstorm" of asbestos insulation, and he described working with "rolls and rolls" of asbestos gaskets.
He testified that he had been exposed to asbestos in each position he held over the years and that he had no training in identifying the product, nor was he warned of the risk of mesothelioma or any other asbestos-related disease. He indicated that he would have worn a mask if one had been available, and that nobody had ever indicated that he needed to. In 2008 he had filed a lawsuit against multiple shipowner employers, shipbuilders, and others alleging that he had suffered injuries due to his asbestos exposure, including cancerphobia that made him constantly seek monitoring for asbestos-related diseases.
Asbestos Companies Argue No Definitive Diagnose Needed to Start Statute of Limitations Clock
Though the companies moving to have the asbestos case against them dismissed argued that no definitive diagnosis was required for a claim to accrue and start the statute of limitations clock, the court agreed with one of Mr. Badamo's expert witnesses that there was no way that he could have learned that he had asbestos-related lung cancer until a biopsy had been completed, and that courts have previously held that certain illnesses are more reliant on medical diagnosis than others. As a result the judge denied the motions for summary judgment and allowed the case against them to move forward.
Free

Financial Compensation Packet
Info on law firms that will recover your

highest compensation

Learn how to get paid in 90 days
File for your share of $30 billion in trust funds
FREE Financial Compensation Packet
Info on law firms that will recover your

highest compensation

Learn how to get paid in 90 days
File for your share of $30 billion in trust funds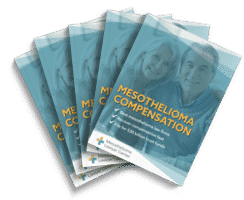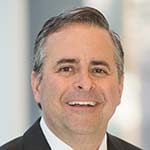 Paul Danziger grew up in Houston, Texas and earned a law degree from Northwestern University School of Law in Chicago. For over 25 years years he has focused on representing mesothelioma cancer victims and others hurt by asbestos exposure. Paul and his law firm have represented thousands of people diagnosed with mesothelioma, asbestosis, and lung cancer, recovering significant compensation for injured clients. Every client is extremely important to Paul and he will take every call from clients who want to speak with him. Paul and his law firm handle mesothelioma cases throughout the United States.