Louisiana's Interest in Protecting its Workers Benefits Mesothelioma Victim's Family
Published on December 10, 2021
Mesothelioma victims seeking compensation for the damages they've suffered are often hampered by legal complications. Asbestos companies file for bankruptcy protection or are purchased and change their names. Some relocate to other states or countries. The difficulty of pursuing legal action would be stressful enough, but is far worse when also dealing with a painful terminal disease. A case that exemplifies these difficulties recently made its way through the Louisiana court system. Though the named asbestos company fought hard against being held responsible, the Court of Appeal of Louisiana cited its own interest in the protection of state workers as one reason for allowing the case to move forward.
Mesothelioma Widow Seeks Justice for Husband's Asbestos Exposure
The case was filed by the family of Charles Hayes, a Louisiana worker who died of malignant mesothelioma after having been exposed to asbestos at two different plants in the state. One was built by a company called Ford, Bacon & Davis. When the company was named in the Hayes family's original suit, it was determined that the construction company had changed its name and business registration two decades earlier, did so again a few years later, and then after another few years was sold to SYSTRA USA.
When SYSTRA defended itself against the mesothelioma lawsuit, they insisted that they held no responsibility for Ford, Bacon & Davis' negligence because they were not the same company. At trial the lower court denied the company's motion for summary judgment but that decision was reversed by an appellate court. The family appealed the dismissal, pointing in part to something the company's own attorney had said. When asked whether SYSTRA's acquisition had included assuming Ford, Bacon & Davis' liabilities or changed the company's business, he answered, "I will stipulate that the Systra Engineering, Inc., but for a name change is the same corporation, but I don't – I haven't seen the documents and I can only be honest in that regard."
Court Rules in Favor of Mesothelioma Widow
Upon review of the case, the appellate court agreed that the words of the company's counsel had weight, but also spoke to the interests of the state of Louisiana in protecting its citizens against mesothelioma and other occupational diseases. The court wrote, "Louisiana has an interest in not only protecting those employed in the state but also in ensuring that those workers have a fair and efficient venue for seeking compensation for their injuries." The case will go forward to a jury.
Free

Financial Compensation Packet
Info on law firms that will recover your

highest compensation

Learn how to get paid in 90 days
File for your share of $30 billion in trust funds
FREE Financial Compensation Packet
Info on law firms that will recover your

highest compensation

Learn how to get paid in 90 days
File for your share of $30 billion in trust funds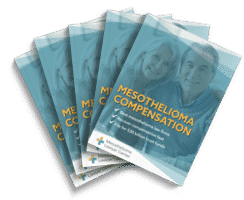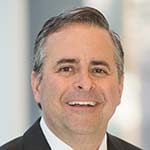 Paul Danziger grew up in Houston, Texas and earned a law degree from Northwestern University School of Law in Chicago. For over 25 years years he has focused on representing mesothelioma cancer victims and others hurt by asbestos exposure. Paul and his law firm have represented thousands of people diagnosed with mesothelioma, asbestosis, and lung cancer, recovering significant compensation for injured clients. Every client is extremely important to Paul and he will take every call from clients who want to speak with him. Paul and his law firm handle mesothelioma cases throughout the United States.