Louisiana Court Upholds Mesothelioma Victim's Right to be Heard
Published on August 14, 2020
To mesothelioma victim Robert Schindler, his personal injury claim against Dravo Basic Materials Company should have been an open and shut case. His only exposure to asbestos had been decades before his diagnosis, when he'd worked in the engine room of one of their vessels in Louisiana. But shortly after he filed his lawsuit the company moved to have his claim dismissed. They argued that because they hadn't done business in the state in years, the case should not have been filed in a Louisiana courtroom. Fortunately, the judge hearing the case disagreed and Mr. Schindler's case was able to move forward.
Company Relied on Technicalities When Defending Against Mesothelioma Claims
Faced with the accusation that asbestos in the engine room of their vessel had caused Mr. Schindler's mesothelioma, Dravo Basic Materials Company chose a legal technicality as the basis of their defense. Rather than attempting to argue against their culpability, they filed a motion to dismiss the case for lack of personal jurisdiction.
The asbestos exposure that Mr. Schindler suffered occurred in 1973, when the vessel DRAVO was dredging for clamshells on Lake Pontchartrain in Louisiana. It is typical for forty to fifty years to pass between the time that a person is exposed to asbestos and when their mesothelioma symptoms begin to appear. Dravo Basic Materials motion attempted to use that span of time against the victim, pointing out that they had not done business in Louisiana for years and that the case should be dismissed for lack of personal jurisdiction.
Five Decades for Mesothelioma Symptoms to Appear
While Mr. Schindler filed his mesothelioma lawsuit against Dravo shortly after his diagnosis, it had been nearly fifty years since the time of his exposure to asbestos on their ship. The company's attorney argued that because they had not done business in the state of Louisiana for more than two decades and was neither organized under Louisiana law nor did it have its principal place of business there, they should not be subject to the state's laws.
After reviewing the details of the case, the Louisiana court disagreed, writing that like Mr. Schindler, the state "has an interest in a claim that allegedly resulted from exposure to asbestos while a person was working with a company that was performing shell dredging within the state." Mr. Schindler's case was able to move forward so that he could pursue justice against the company.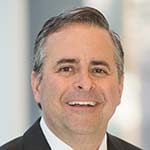 Paul Danziger grew up in Houston, Texas and earned a law degree from Northwestern University School of Law in Chicago. For over 25 years years he has focused on representing mesothelioma cancer victims and others hurt by asbestos exposure. Paul and his law firm have represented thousands of people diagnosed with mesothelioma, asbestosis, and lung cancer, recovering significant compensation for injured clients. Every client is extremely important to Paul and he will take every call from clients who want to speak with him. Paul and his law firm handle mesothelioma cases throughout the United States.