Long-Delayed Justice Finally Comes for South Carolina Mesothelioma Victim's Family
Published on October 18, 2021
As if malignant mesothelioma were not devastating enough for its victims and their loved ones, their situation is frequently made even more challenging by relentless pushback by the asbestos companies from whom they seek compensation. A South Carolina family that has been fighting for justice for six long years was handed a major victory by the South Carolina Supreme Court when it agreed that their late husband and father, who'd been employed by a contractor company working for on a plant owned by Celanese, had not been their statutory employee and therefore the family was not limited to seeking workers compensation.
Six-Year Mesothelioma Battle Comes to an End
The six-year-long battle over compensation for Dennis Seay's family began shortly after he was diagnosed with malignant mesothelioma. Seay was a skilled mechanic who worked for Daniel Construction. The company was hired to maintain machinery in a Celanese plant that produced polyester fiber. He was exposed to asbestos insulation in the plant's machinery, and ultimately developed the rare and fatal form of cancer. When Seay filed a negligence claim against Celanese, they filed a motion to dismiss that argued he had been their employee despite being hired by Daniel. They based their argument on how integral his work was to the operation of their plant, and said that made him a part of their "trade, business, or occupation."
This argument was dismissed after the mesothelioma victim's attorney convinced a judge that Seay's maintenance work was not part of Celanese's business, which was fiber production. The judge agreed and denied the motion to dismiss, and a jury awarded him $14 million in compensatory damages plus another $2 million in punitive damages. Celanese appealed the decision to the South Carolina Court of Appeals, and after the appeals court upheld the jury's decision the company appealed again to the South Carolina Supreme Court.
Mesothelioma Victim's Family Hopes State Supreme Court Decision is the Final Word
When the South Carolina Supreme Court heard the company's appeal, they decided in favor of the mesothelioma victim's family, pointing out that the workers compensation act "would not be served" by granting companies impunity for wrongdoing. They agreed that Seay had not been their employee, statutory or otherwise, and that the company could not be shielded by liability. Though there is concern that Celanese will appeal the decision to the U.S. Supreme Court, the victim's family hopes that their six-year-long ordeal has finally come to an end.
Free

Financial Compensation Packet
Info on law firms that will recover your

highest compensation

Learn how to get paid in 90 days
File for your share of $30 billion in trust funds
FREE Financial Compensation Packet
Info on law firms that will recover your

highest compensation

Learn how to get paid in 90 days
File for your share of $30 billion in trust funds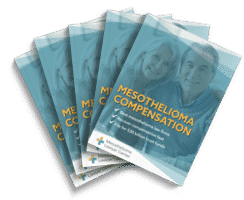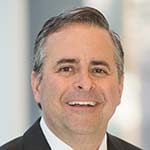 Paul Danziger grew up in Houston, Texas and earned a law degree from Northwestern University School of Law in Chicago. For over 25 years years he has focused on representing mesothelioma cancer victims and others hurt by asbestos exposure. Paul and his law firm have represented thousands of people diagnosed with mesothelioma, asbestosis, and lung cancer, recovering significant compensation for injured clients. Every client is extremely important to Paul and he will take every call from clients who want to speak with him. Paul and his law firm handle mesothelioma cases throughout the United States.