Lifetime of Asbestos Exposure Muddies Mesothelioma Responsibility
Published on July 16, 2021
When a victim of malignant mesothelioma seeks justice for the harm they've suffered, the first step is to figure out when and where their asbestos exposure occurred. Sometimes the answer is clear and straight forward, but in many cases — and particularly for those who served in America's military — exposure to asbestos was such a constant throughout their lives that individual asbestos companies try to take advantage, denying their own role and blaming other sources of exposure. This is what happened to Edward Atchley, who served in the U.S. Navy before relocating to Libby, Montana. When Mr. Atchley died of malignant mesothelioma and his widow attempted to collect the Workers' Compensation she was owed, his employer blamed his earlier military exposure to avoid paying. But the Montana court system has clear rules that quashed the company's attempt to evade responsibility and ensured that justice was served. 
Veteran's Mesothelioma Attributed to Multiple Sources
Like many other veterans of America's Armed Forces, after Mr. Atchley's was discharged from the Navy he went on to work in occupational environments that repeatedly exposed him to asbestos. In his widow's lawsuit against Louisiana Pacific Corporation there were several different sources of asbestos exposure acknowledged, including:
From 1951 to 1955 when he served in the U.S. Navy onboard the USS Herbert J. Thomas
His relocation to the town of Libby, Montana, where he lived and worked and was exposed to background asbestos
In 1955, from 1958 to 1959, and again from 1963 to 1971 when he worked for the J. Neils Lumber Company at its large plywood mill in Libby
Two to four weeks when he worked at the W.R. Grace vermiculite mine
From 1985 to 1997 when he worked as a security guard at the Louisiana Pacific lumber mill
Veteran's Benefits Previously Assigned Due to Asbestos-Related Disease
Years before Mr. Atchley was diagnosed with malignant mesothelioma he was diagnosed with another asbestos-related disease, for which he received military benefits. But when he died after years of working as a security guard in the asbestos-contaminated lumbermill, his widow filed a claim for workers compensation, blaming occupational exposure for his later illness. Though the company pointed to all of his previous asbestos exposure, Montana law requires that workers' compensation assign responsibility to the site of the last known occupational exposure. Hazel Atchley will receive the compensation that she sought.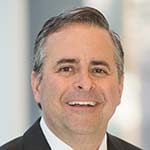 Paul Danziger grew up in Houston, Texas and earned a law degree from Northwestern University School of Law in Chicago. For over 25 years years he has focused on representing mesothelioma cancer victims and others hurt by asbestos exposure. Paul and his law firm have represented thousands of people diagnosed with mesothelioma, asbestosis, and lung cancer, recovering significant compensation for injured clients. Every client is extremely important to Paul and he will take every call from clients who want to speak with him. Paul and his law firm handle mesothelioma cases throughout the United States.