Late Discovery of Evidence Changes Outcome for Mesothelioma Victim
Published on December 24, 2021
A mesothelioma lawsuit filed against the makers of Scotts Turf Builder was dismissed based on the victim's experts not having examined original samples of the asbestos-contaminated product. But when it came to light that the company had samples that they'd testified did not exist, an appeals court reversed the dismissal and reactivated the case.
Mesothelioma Victim Blames Asbestos in Turf Builder for Illness
Lorenz Brandecker died just seven months after having been diagnosed with mesothelioma, but before his death he and his family took action against those responsible for exposing him to the asbestos. Their lawsuit named the maker of Scotts Turf Builder as a defendant, saying that the product he'd applied to his lawn twice a year between 1967 and 1980 had been contaminated with asbestos. The case against Scotts was dismissed in large part because the family's expert witnesses had not tested samples from the time that Brandecker had used it.
Scotts' attorneys criticized the mesothelioma victim's experts witnesses for not having examined actual samples of their product, and had indicated that no samples from those years existed. But shortly after the dismissal the family's attorney learned that Scotts did in fact possess vintage samples and had provided them in another case prior to their case having been dismissed. The family requested that their case be reopened, but even though the trial court agreed that Scotts had a "duty" to provide the samples under discovery rules, they denied the motion on procedural grounds.
Appeals Court Overturns Lower Court's Decision
The Brandecker's mesothelioma lawsuit against Scotts had rested entirely on the premise that between the years 1966 and 1980, most of the vermiculite in the product had come from the asbestos-contaminated vermiculite mine in Libby, Montana. Without access to samples from those years their case had been dismissed, but when they learned that the company had deceived them, they were emphatic about reopening the case, and the Superior Court of New Jersey's Appellate Division agreed.
The court wrote in part that the lower court's denial on procedural grounds was a "misapplication of discretion." They wrote, "We do not know what affect knowledge about the vintage samples would have had on the outcome of the in limine or summary judgment motions. We do know that the in limine motions criticized plaintiffs' experts, particularly Fitzgerald, for not having tested samples of vermiculate from the Libby Mine, by relying on a draft EPA report and by not testing Turf Builder from the applicable time frames…. If plaintiffs had the ability to test the samples, they could have refuted the criticism that it was inappropriately relying on draft reports and testing of materials other than Turf Builder." The appellate court's decision allows the family to continue in their search for justice.
Free

Financial Compensation Packet
Info on law firms that will recover your

highest compensation

Learn how to get paid in 90 days
File for your share of $30 billion in trust funds
FREE Financial Compensation Packet
Info on law firms that will recover your

highest compensation

Learn how to get paid in 90 days
File for your share of $30 billion in trust funds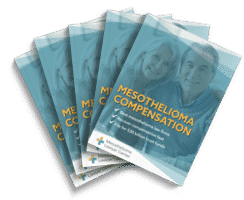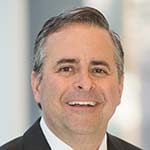 Paul Danziger grew up in Houston, Texas and earned a law degree from Northwestern University School of Law in Chicago. For over 25 years years he has focused on representing mesothelioma cancer victims and others hurt by asbestos exposure. Paul and his law firm have represented thousands of people diagnosed with mesothelioma, asbestosis, and lung cancer, recovering significant compensation for injured clients. Every client is extremely important to Paul and he will take every call from clients who want to speak with him. Paul and his law firm handle mesothelioma cases throughout the United States.