Woman Receives $40.3 Million Award After Jury Agrees on Johnson & Johnson Negligence
Page Updated on December 31, 2020
Exposure to asbestos has long been known as the cause of malignant mesothelioma, with most victims exposed while working in high-heat, industrial settings. But the last few years has seen a notable and heartbreaking development: Asbestos contamination in cosmetic talc powder products has led to a new wave of victims who have innocently used those products throughout their lives. One such case has resulted in a California jury awarding $40.3 million to a woman who is struggling with the fatal disease.
Idaho Woman Diagnosed with Mesothelioma After Years of Talc Use
Nancy Cabibi and her husband Phil filed a mesothelioma lawsuit against consumer giant Johnson & Johnson shortly after she was diagnosed with the rare and deadly form of cancer. They accused the company of negligently allowing asbestos contamination of their talc-based product and of a failure to warn the public of the product's dangers. The Los Angeles, California jury heard that she had used two of the company's talc-based powders – Johnson & Johnson's Baby Powder and Shower-to-Shower Body Powder – throughout her life.
Expert witnesses testified about Mrs. Cabibi's physical condition, about the surgeries she had undergone to remove malignant tumors and about the chemotherapy, radiation therapy and immunotherapy treatments she's undergone. They explained how asbestos leads to the development of mesothelioma and revealed that they'd found both anthophyllite asbestos and tremolite asbestos in tissue removed from Mrs. Cabibi's body.
Johnson & Johnson Argues Against Responsibility for Woman's Mesothelioma
Though Johnson & Johnson's attorneys tried to blame Mrs. Cabibi's mesothelioma on her having lived in an industrial section of Los Angeles, she testified that she'd never worked for any of the asbestos manufacturers based in the area, nor had she ever entered any of their facilities. After six days of reviewing the evidence and considering the extensive treatment she'd undergone in an attempt to extend her life, they awarded her $40.3 million dollars to compensate for her expenses, lost wages, pain and suffering and more.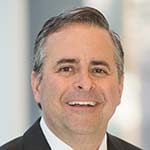 Paul Danziger grew up in Houston, Texas and earned a law degree from Northwestern University School of Law in Chicago. For over 25 years years he has focused on representing mesothelioma cancer victims and others hurt by asbestos exposure. Paul and his law firm have represented thousands of people diagnosed with mesothelioma, asbestosis, and lung cancer, recovering significant compensation for injured clients. Every client is extremely important to Paul and he will take every call from clients who want to speak with him. Paul and his law firm handle mesothelioma cases throughout the United States.