Jury to Hear Details of Building Supervisor's Mesothelioma
Published on November 27, 2020
The life that Branko Srica dreamed of when he arrived in the United States in 1971 was cut short by malignant mesothelioma, and now his widow is fighting for justice from those she believes are responsible. Mr. Srica, a native of Yugoslavia, died of the rare, asbestos-related disease in 2016 after a two-year battle, but not before he provided testimony about his decade-long daily responsibilities as a building supervisor in Queens, New York, and the American Biltrite asbestos floor tiles that he removed and replaced.
Asbestos in Floor Tiles Blamed for Malignant Mesothelioma
According to testimony Mr. Srica provided before his death from mesothelioma, after emigrating to the United States in 1971 he was hired as a building superintendent of a Queens, New York apartment building. From 1975 though 1986 he was in charge of maintenance for dozens of apartments, and this included removing old floor tile and replacing it with new. He and his widow blame the asbestos-contaminated dust created during this task for his illness and death. Though he has passed away, she is continuing his case against the company as a wrongful death lawsuit.
According to the couple, the asbestos-contaminated tiles that Mr. Srica worked with were manufactured by American Biltrite, Inc., but the company filed a motion to dismiss the case, arguing that there was no proof that the tiles were theirs or that they were responsible for his death. To counter this, Mr. Srica had detailed the tile's appearance and packaging, as well as the work that he did. His widow, who accompanied him frequently as he did his work around the apartment building, also described the tiles' packaging and other details.
Judge Denies Motion for Summary Judgment
Though American Biltrite's attorneys requested a dismissal of the mesothelioma lawsuit against them, their motion was denied by Judge Manuel J. Mendez of the New York City Asbestos Litigation Court, who determined that there was sufficient factual testimony to support the case moving forward to be heard and decided by a jury.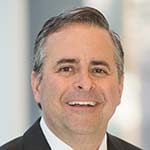 Paul Danziger grew up in Houston, Texas and earned a law degree from Northwestern University School of Law in Chicago. For over 25 years years he has focused on representing mesothelioma cancer victims and others hurt by asbestos exposure. Paul and his law firm have represented thousands of people diagnosed with mesothelioma, asbestosis, and lung cancer, recovering significant compensation for injured clients. Every client is extremely important to Paul and he will take every call from clients who want to speak with him. Paul and his law firm handle mesothelioma cases throughout the United States.