Jury Awards $25 Million Verdict to Mesothelioma Victim and His Wife
Published on November 16, 2020
A California man afflicted with malignant testicular mesothelioma has won his lawsuit, taking home $25 million for himself and his wife. Houshang and Soraya Sabetian filed suit against several companies, charging them with negligently exposing him to asbestos when he worked at Iranian oil refineries between 1959 and 1979 and leading to his eventual diagnosis with testicular mesothelioma.
Asbestos at Iranian Oil Refineries Blamed for Mesothelioma Diagnosis
Though most mesothelioma lawsuits heard in the United States name American companies as defendants, Mr. Sabetian named both Fluor Enterprises Inc. and Middle East Fluor for his illness, accusing them of having used asbestos-containing products in the construction of their Iranian refinery units despite their knowledge that the material could cause cancer.
According to testimony in the mesothelioma lawsuit, the company had asbestos insulation left over from a previous project. Thought they knew that their leftover material was illegal to use in the United States, they chose to maximize their profit by sending the carcinogenic material to Iran for use in the project that Mr. Sabetian would eventually work on, acting with "conscious disregard for the health and safety of others" and putting him at risk and eventually leading to his diagnosis.
Jury Awards Millions to Mesothelioma Victim and His Wife
Though the Los Angeles jury also attributed 20 percent of the responsibility for Mr. Sabetian's mesothelioma to the National Iranian Oil Co., they decided that he himself was not negligent and did not contribute to his own illness. Their decision awarded Mr. Sabetian $14 million for past and future pain and suffering and provided his wife $11 million in recognition of her loss of love and companionship.
Speaking of the wrongs done to Mr. Sabetian, a family representative said that Fluor had put profits ahead of people, saying, "This case represents the latest in a long line of Iranian Refinery workers fallen victim to Fluor's irresponsible conduct overseas."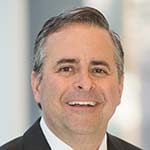 Paul Danziger grew up in Houston, Texas and earned a law degree from Northwestern University School of Law in Chicago. For over 25 years years he has focused on representing mesothelioma cancer victims and others hurt by asbestos exposure. Paul and his law firm have represented thousands of people diagnosed with mesothelioma, asbestosis, and lung cancer, recovering significant compensation for injured clients. Every client is extremely important to Paul and he will take every call from clients who want to speak with him. Paul and his law firm handle mesothelioma cases throughout the United States.