Juries Must Decide Whether Boiler Manufacturer Deserves Punitive Damages in Mesothelioma Claims
Published on May 08, 2023
A diagnosis with malignant mesothelioma represents the first in a  series of unhappy discoveries. Victims are quickly told that their illness is both painful and fatal. They also learn that their condition could have been prevented had manufacturers of equipment they worked with or around provided warnings about or protections from the asbestos hidden within. Many file lawsuits against those companies for their failure to act, and in some cases, they seek compensation beyond their actual costs, specifically meant to punish. Though punitive damages are not always appropriate, juries who are allowed to assign them often do so in very high dollar amounts.
Boiler Manufacturer Argues Against Punitive Damages for Two Mesothelioma Victims
Two recent rulings in a New York court regarding the same mesothelioma defendant make clear how avidly companies try to avoid being assessed punitive damages. Boiler manufacturer Burnham LLC is frequently named in asbestos lawsuits because of the asbestos insulation within their product. Those who worked with the boilers might have avoided breathing in asbestos fibers had they known of the dangers that the material posed, but despite being aware of the risks, Burnham never issued any warnings.
The company was named as a defendant in separate lawsuits filed by mesothelioma victims: one was a painter who worked on his own Burnham boiler for decades and also cleaned asbestos off of the company's boilers as part of his job, while the other was a mechanic's helper and carpenter. The latter recalled dozens of times that he'd worked around boilers being demolished or installed. Both men's claims sought punitive damages from Burnham.
Boiler Company's Argument Against Mesothelioma Damages Deemed Insufficient to Dismiss
In its effort to avoid having the juries in these two mesothelioma lawsuits even consider punitive damages against them, Burnham enlisted testimony from an expert witness who spoke of the two men's exposure levels. In two separate hearings, the company made the same argument — that based upon the witness' testimony, their lack of warning did not rise to the standard required for punitive damages to be appropriate.
The court's answers to the company's argument was consistent, and points to the strength of the laws regarding punitive damages in mesothelioma claims. The judges noted that the testimony the company was relying upon did not accomplish what they'd hoped it would, as it had not met the standard for proving that they had not been grossly negligent. In both cases, the victims will be able to provide evidence to the jury in support of the company being held liable for punitive damages as well as other compensation.
Free

Financial Compensation Packet
Info on law firms that will recover your

highest compensation

Learn how to get paid in 90 days
File for your share of $30 billion in trust funds
FREE Financial Compensation Packet
Info on law firms that will recover your

highest compensation

Learn how to get paid in 90 days
File for your share of $30 billion in trust funds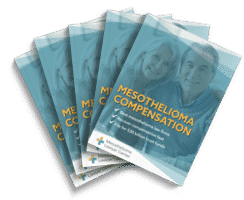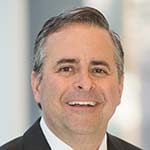 Paul Danziger grew up in Houston, Texas and earned a law degree from Northwestern University School of Law in Chicago. For over 25 years years he has focused on representing mesothelioma cancer victims and others hurt by asbestos exposure. Paul and his law firm have represented thousands of people diagnosed with mesothelioma, asbestosis, and lung cancer, recovering significant compensation for injured clients. Every client is extremely important to Paul and he will take every call from clients who want to speak with him. Paul and his law firm handle mesothelioma cases throughout the United States.