Judges Agree with Mesothelioma Victim's Family That Testimony was Improper
Published on May 10, 2021
When a mesothelioma victim's family pursues compensation for the loss of their love one, they rely on expert witnesses' testimony. Defendants also use expert witnesses, and juries are left to decide whose testimony they believe. In a recent case, a family accusing Johnson & Johnson and Colgate-Palmolive of allowing asbestos to contaminate their talc products appealed a jury's decision, arguing that one of Johnson & Johnson's expert witnesses provided improper, prejudicial testimony. Judges hearing the family's appeal agreed and sent the case back for a retrial.
Asbestos Company Witness Testified About Personal Use Instead of Science
When an expert witness provides testimony in a mesothelioma case or any other type of personal injury lawsuit, the information they provide is supposed to meet certain standards. In her case against the talc companies, Cynthia Hayes objected to Dr. John Hopkins' testimony as improper. They argued that he not employed by the company directly, and that he improperly testified about his personal use of the product as an indication that it did not contain asbestos. The victim's family argued that this was prejudicial and irrelevant: They said that the witness had never personally tested the talc for asbestos or had any role in analyzing its safety, and that his testimony was confusing to jurors because they believed him to be an expert on the product's safety. Additionally, the victim's family had been barred from questioning him further by the trial judge.
Judges Distinguish Between Personal Choice and Personal Knowledge of Mesothelioma Risk
Johnson & Johnson argued that Dr. Hopkins' testimony in the case was relevant and permissible because it was used to weigh the question of punitive damages in the family's mesothelioma loss, but the judges disagreed. They ruled that the testimony "unduly prejudiced" the case, allowing "irrelevant personal and family use testimony" that "gave rise to an unnecessary distraction." As a result, the original jury's decision against the mesothelioma victim's family was reversed and a new trial ordered.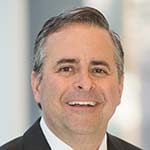 Paul Danziger grew up in Houston, Texas and earned a law degree from Northwestern University School of Law in Chicago. For over 25 years years he has focused on representing mesothelioma cancer victims and others hurt by asbestos exposure. Paul and his law firm have represented thousands of people diagnosed with mesothelioma, asbestosis, and lung cancer, recovering significant compensation for injured clients. Every client is extremely important to Paul and he will take every call from clients who want to speak with him. Paul and his law firm handle mesothelioma cases throughout the United States.