Judge Says Asbestos Company's Mesothelioma Defense "Misses the Point"
Published on November 22, 2021
Many mesothelioma victims were exposed to asbestos as a result of products that were used for specific military applications. When these victims pursue compensation for their injuries, they find that they must fight their cases in federal court rather than in their local courts because the companies are able to defend themselves as government contractors, arguing that they were simply adhering to the military's specifications rather than acting negligently. Asbestos companies often turn to the strategy of removing cases to friendlier federal courts where it is not appropriate, as was seen in the case of a Washington state science teacher who was exposed to asbestos supplied by Lone Star Industries to the Todd Shipyard.
Asbestos Sold to Shipyard Blamed for Malignant Mesothelioma
According to the lawsuit filed by 79-year-old George Kraemer and his wife Patricia, his mesothelioma diagnosis was a result of exposure to asbestos and asbestos-containing products manufactured and sold by Lone Star and used at Todd Shipyard and Puget Sound Bridge and Dredging in Seattle, where his father had worked as an insulator between 1942 and 1945. He filed suit against the company in King County, Washington's Superior Court, but the company removed the case to the federal district court under the federal officer removal statute. The Kraemer's then asked for the case to be returned to their local court because they felt that Lone Star had not proven that it was entitled to be treated as a government contractor.
In reviewing the case, the judge noted that Lone Star argued it could remove the mesothelioma lawsuit to federal court because the asbestos-containing products it had supplied to Todd and Puget Sound were used almost "exclusively on U.S. Navy ships." The Kraemer's argued that in removing the case to federal court, the company had not alleged that the asbestos-containing insulation was "military equipment" as required. The judge agreed, noting that the Ninth Circuit had earlier ruled that "where the goods ordered by the military are those readily available, in substantially similar form, to commercial users, the military contractor defense does not apply."
Judge Calls Mesothelioma Defense "Remarkably Sparse"
In ruling for the mesothelioma victim and his wife, the judge said that Lone Star could not "invoke the government contractor defense without evidence that its product constituted 'military equipment," and that though they definitely sold asbestos-containing products to shipyards during World War II, their "remarkably sparse opposition" had failed to address this, and that their argument had missed the point. Because the insulation was not manufactured with the "special needs of the military in mind" and was the same product that was commercially available, the company had failed to meet its legal burden. She remanded the case back to the local jurisdiction and awarded attorneys' fees to the Kraemers.
Free

Financial Compensation Packet
Info on law firms that will recover your

highest compensation

Learn how to get paid in 90 days
File for your share of $30 billion in trust funds
FREE Financial Compensation Packet
Info on law firms that will recover your

highest compensation

Learn how to get paid in 90 days
File for your share of $30 billion in trust funds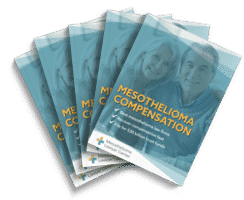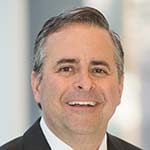 Paul Danziger grew up in Houston, Texas and earned a law degree from Northwestern University School of Law in Chicago. For over 25 years years he has focused on representing mesothelioma cancer victims and others hurt by asbestos exposure. Paul and his law firm have represented thousands of people diagnosed with mesothelioma, asbestosis, and lung cancer, recovering significant compensation for injured clients. Every client is extremely important to Paul and he will take every call from clients who want to speak with him. Paul and his law firm handle mesothelioma cases throughout the United States.