Judge Grants Mesothelioma Victim the Right to Seek Evidence
Published on August 09, 2021
Numerous challenges await mesothelioma victims who choose to pursue justice, but aggressive advocates can help smooth the way. A case recently heard by Justice Adam Silvera of the Supreme Court of the State of New York exemplifies how roadblocks thrown up by asbestos companies can be defeated with thorough knowledge of the law.
Door Company Tries to Evade Cooperation in Mesothelioma Lawsuit
The case was filed by James Witte, who was diagnosed with malignant mesothelioma after having spent years supervising the renovation of an old theater and studio on 81 Street and Broadway in Manhattan, New York. He cites exposure to asbestos in fire doors manufactured by T.M. Cobb as the source of his illness and seeks compensation for the damages he suffered.
Cobb argued that the mesothelioma lawsuit against them should be dismissed for lack of jurisdiction: The company's owner claimed that they are not and never were incorporated in New York, never had a place of business in New York and never had any contracts with the State of New York, and therefore Mr. Witte could not establish that he suffered an injury in New York as a result of their products.
Court Agrees with Mesothelioma Victim that More Discovery is Required
In response to the door manufacturer's arguments, the mesothelioma victim's attorneys argued that more discovery is required to determine whether or not Cobb had distributed, marketed, sold, or delivered its products in New York. Though the company's owner submitted an affidavit indicating that they had not, the court called the statement self-serving and pointed to previous cases in which further investigation was allowed. The judge said that Mr. Witte is "entitled to depose Cobb's corporate representatives in order to better determine whether Cobb distributed its product either directly or indirectly through an agent to New York," and ordered the company to produce such a person for deposition.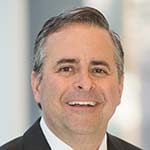 Paul Danziger grew up in Houston, Texas and earned a law degree from Northwestern University School of Law in Chicago. For over 25 years years he has focused on representing mesothelioma cancer victims and others hurt by asbestos exposure. Paul and his law firm have represented thousands of people diagnosed with mesothelioma, asbestosis, and lung cancer, recovering significant compensation for injured clients. Every client is extremely important to Paul and he will take every call from clients who want to speak with him. Paul and his law firm handle mesothelioma cases throughout the United States.