Judge Denies Asbestos Company Attempt to Bar Mesothelioma Witnesses
Published on July 23, 2021
Anybody who has ever participated in a trial, or even watched one on television or in a movie, knows how important witnesses are to understanding a case, and that is just as true in a mesothelioma lawsuit as in any other kind. When Navy veteran John Dale Wineland died of malignant mesothelioma his family filed suit against those they believed responsible and began searching for his shipmates to act as witnesses in support of their claim. When those witnesses were finally found, the asbestos company tried to block them from testifying. But the judge in the case denied their attempt, and allowed them to support their old colleague.
Shipboard Asbestos-Contaminated Equipment Blamed for Mesothelioma
As was true of so many who served in America's Armed Forces, Mr. Wineland's mesothelioma was caused by asbestos he was exposed to while serving in the Navy. During his years on the U.S.S. Tuscaloosa he'd worked with equipment manufactured by Auburn Technology, but because he died before he could testify to that effect, the family sought his old shipmates to testify about his work. Though they did not know the specific individuals' names, they submitted muster rolls for the ships on which he'd served in hopes that they would be located, and they eventually were, just days before the court's deadline. 
Witness Names Submitted to Defendants in Mesothelioma Case
Though Mr. Wineland's attorneys submitted the names of the witnesses to Auburn Technology's representatives so that they could interview them themselves, the defense instead attempted to have their testimony struck, accusing the Winelands of attempting to impede their access to the witnesses. This would have had a profound impact on the strength of the family's case.
Judge Rejects Defense's Assertions About Mesothelioma Victim's Attorneys
When the asbestos company's attorneys attempted to blame the Wineland family's attorneys for their failure to interview the veterans who had served with him, the judge denied their argument. In his decision he wrote that the "defendants made no effort to take discovery from the victim's shipmates" and that this could not be "blamed on the plaintiffs' failure to remind defendants of their existence."  The witnesses were permitted to testify on behalf of their old shipmate's family.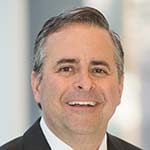 Paul Danziger grew up in Houston, Texas and earned a law degree from Northwestern University School of Law in Chicago. For over 25 years years he has focused on representing mesothelioma cancer victims and others hurt by asbestos exposure. Paul and his law firm have represented thousands of people diagnosed with mesothelioma, asbestosis, and lung cancer, recovering significant compensation for injured clients. Every client is extremely important to Paul and he will take every call from clients who want to speak with him. Paul and his law firm handle mesothelioma cases throughout the United States.