Johnson & Johnson's Appeal of $2.1 Billion Asbestos Verdict Refused by Supreme Court
Published on August 23, 2021
Mesothelioma victims and those with other asbestos-related diseases sat up and took notice when a St. Louis jury awarded $4 billion in compensation to 20 ovarian cancer victims and their families. The plaintiffs had blamed talc in Johnson & Johnson's Baby Powder for their illness, and the award was seen as an enormous victory, but the company immediately appealed the decision. They appealed it again to the U.S. Supreme Court even after the decision was upheld but the $4 billion award was cut to $2.1 billion by an appeals court. Recently the high court put an end to the victims' legal journey by refusing to hear any arguments in the case. The $2.1 billion award will stand and the victims will receive the financial justice they deserve.
Mesothelioma and Ovarian Cancer Lawsuits Blame Asbestos in Talc for Illness
There are tens of thousands of mesothelioma and ovarian cancer lawsuits that are either ongoing or pending against Johnson & Johnson's as well as other companies that manufactured and sold talc-based consumer products and that provided talc to those companies. These lawsuits are based on the presence of asbestos – a carcinogen – within the talc that they sold. Product liability lawsuits against these companies accuse them of knowing of the dangers posed by these products and failing to warn of those dangers.
Original Jury Called Johnson & Johnson's Marketing Approach "Reprehensible"
There have been multiple verdicts that have favored mesothelioma and ovarian cancer victims, and some that have favored the defendants, but the Supreme Court's decision not to weigh in on the St. Louis verdict is considered a powerful signal, if not a comment on the evidence or merits of the original jury's decision. That decision provided each victim with $25 million in compensatory damages as well as an additional $4 billion in punitive damages. The halving of that award explicitly maintained the verdict, which was based in part on what the jury called "particularly reprehensible conduct" on the part of Johnson & Johnson's marketing approach.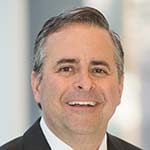 Paul Danziger grew up in Houston, Texas and earned a law degree from Northwestern University School of Law in Chicago. For over 25 years years he has focused on representing mesothelioma cancer victims and others hurt by asbestos exposure. Paul and his law firm have represented thousands of people diagnosed with mesothelioma, asbestosis, and lung cancer, recovering significant compensation for injured clients. Every client is extremely important to Paul and he will take every call from clients who want to speak with him. Paul and his law firm handle mesothelioma cases throughout the United States.