Illinois Judge's Decision Will Have Far Reaching Impact for Cross-State Mesothelioma Litigation
Published on June 21, 2021
John C. Clark is an Illinois resident who was diagnosed with malignant pleural mesothelioma after having been exposed to asbestos while commuting to and from a job as a contractor for North Dakota Great River Energy (GRE). Though he filed a lawsuit against the company in the Illinois courts, he immediately found himself enmeshed in a legal argument with the company as to where he could legally file his claim. Though GRE claimed that personal jurisdiction could not be established in Illinois and requested that the trial be relocated to North Dakota or Minnesota, the Honorable Judge Clare E. McWilliams ruled against their motion and granted personal jurisdiction in Illinois.
Case Sets New Precedent for Illinois Mesothelioma Victims
When a person is diagnosed with malignant mesothelioma they are significantly weakened by their disease and require constant medical attention. It is far preferable for them to remain as close to home as possible, and that includes avoiding travel for their legal proceedings. Despite this, GRE attempted to force Mr. Clark to travel back and forth to North Dakota in order to have his asbestos exposure claims heard. His lawsuit asserted that he had been an employee of an Illinois-based company that had assigned him to the North Dakota location where he was subjected to asbestos exposure. His suit cites injuries that occurred both at the North Dakota facility and in Illinois as a result of asbestos dust remaining on his clothes and shoes when he returned home.
In denying the company's motion, Judge McWilliams established a precedent that will apply to future cases filed by state residents who want their asbestos litigation against out-of-state defendants heard in their home state. She pointed out that because GRE had chosen to contract with an Illinois company and had permitted employees to commute without providing appropriate safety precautions to prevent asbestos exposure in Cook County, the case should be heard in Illinois, where the injury occurred.
Decision Provides Significant Relief for Mesothelioma Victim
In addition to establishing that Illinois juries should make decisions on justice for injuries occurring within the state, the judge's decision also offered the mesothelioma victim the ability to get "efficient and effective relief" without the additional burden and expense of crossing state lines and pursuing multiple lawsuits. The decision is expected to impact many future mesothelioma lawsuits.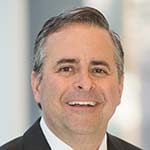 Paul Danziger grew up in Houston, Texas and earned a law degree from Northwestern University School of Law in Chicago. For over 25 years years he has focused on representing mesothelioma cancer victims and others hurt by asbestos exposure. Paul and his law firm have represented thousands of people diagnosed with mesothelioma, asbestosis, and lung cancer, recovering significant compensation for injured clients. Every client is extremely important to Paul and he will take every call from clients who want to speak with him. Paul and his law firm handle mesothelioma cases throughout the United States.