Honeywell Blames Attorney's Harsh Words for High Mesothelioma Verdict
Published on September 21, 2020
Every mesothelioma victim who decides to seek justice against the asbestos companies that sickened them dreams of having their day in court. What most want more than anything is to finally shine a light on the negligence that caused their illness. But mesothelioma attorneys need to walk a fine line when talking to a jury: They need to convince them of the defendant's wrongdoing while not going so far that a defendant can argue that their words were too inflammatory and drove a disproportionately high verdict. When Ronald Conda's attorney won millions from Honeywell International, the company appealed the verdict, citing counsel "misconduct." Fortunately, the appeals court disagreed and ordered the company to pay the judgment.
Mesothelioma Victim Sickened by Asbestos in Power Plant
Ronald Conda's malignant mesothelioma was blamed on several factors, including asbestos in products manufactured by Honeywell International, asbestos-contaminated products from Honeywell's co-defendant Foster Wheeler, and the asbestos present at his work environment during the years he worked for Northern States Power in Minnesota. The jury agreed and assessed 80% of the blame to his employer and 10% each to the two companies.
The decision awarded the mesothelioma victim's family nearly $4 million in compensation, but Honeywell pushed back, appealing the judgment for a variety of reasons. Most notable among these was what they called attorney misconduct. They claimed that Mr. Conda's attorney's language about them had violated Minnesota law and unduly influenced the jury to assign an inappropriate damage amount.
Were Mesothelioma Attorney's Words Too Harsh?
In speaking to the jury about Honeywell's role in Mr. Conda's death, his attorney made several pointed statements, including calling malignant mesothelioma "a horrific way to die," calling Honeywell's failure to protect him from asbestos a "blatant, explicit, known, eyes wide open violation of the law," and imploring the jury to make a decision that would be "as calculated and deliberate as the decision of the company's decision makers over decades."
Though Honeywell argued that the jury's damages should be reversed as too excessive, the Court of Appeals of Minnesota disagreed, pointing out that the original judge had instructed the jury to ignore the harshest of the comments and that the damage amount awarded had not been inappropriate under the circumstances. Mr. Conda's family was able to retain the damages that the jury had found fair and reasonable.
Free

Financial Compensation Packet
Info on law firms that will recover your

highest compensation

Learn how to get paid in 90 days
File for your share of $30 billion in trust funds
FREE Financial Compensation Packet
Info on law firms that will recover your

highest compensation

Learn how to get paid in 90 days
File for your share of $30 billion in trust funds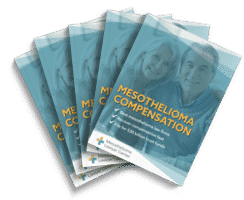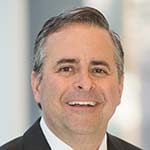 Paul Danziger grew up in Houston, Texas and earned a law degree from Northwestern University School of Law in Chicago. For over 25 years years he has focused on representing mesothelioma cancer victims and others hurt by asbestos exposure. Paul and his law firm have represented thousands of people diagnosed with mesothelioma, asbestosis, and lung cancer, recovering significant compensation for injured clients. Every client is extremely important to Paul and he will take every call from clients who want to speak with him. Paul and his law firm handle mesothelioma cases throughout the United States.