Former Tile Worker with Mesothelioma Agrees to Undisclosed Settlement
Published on September 14, 2020
Though the headlines are filled with reports of multi-million-dollar awards for malignant mesothelioma victims, in many instances these cases never end up in the hands of a jury. Instead, the victims agree to settle with the companies they've accused of causing their terminal illness. That's exactly what happened when Robert Lord, a former tile worker, sued Vanderbilt Minerals LLC and accused them of hiding the presence of asbestos in their industrial talc.
Agreement Reached While Jury Was Deliberating Over Mesothelioma Verdict
Though some mesothelioma settlements are agreed upon shortly after the victim's attorney presents the details of their case to the asbestos company's lawyers, there are many times that a trial will begin and all evidence is presented before a settlement is reached. In Mr. Lord's case, both sides had already presented testimony and the Polk County, Florida jury was deliberating when the two sides came together and agreed to an undisclosed amount of compensation for the victim.
The mesothelioma victim had worked for Florida Tile Company throughout the 1970s and had accused Vanderbilt Minerals of knowing that its industrial talc was contaminated with asbestos and of hiding that fact. According to Mr. Lord's representative, "For many years, companies have denied their products contained asbestos, when in fact they did, exposing the hard- working people like Mr. Lord to asbestos with no warning."
Asbestos Company Points Mesothelioma Blame Elsewhere
Instead of denying that its talc product contained asbestos, Vanderbilt Minerals pointed the blame for Mr. Lord's mesothelioma on other potential exposures, including having serviced his own vehicles and breathing in asbestos dust while replacing Bendix automotive brakes. They also pointed to his years of smoking cigarettes. But Mr. Lord's attorneys were able to present scientific evidence showing that though smoking makes it more likely that a person exposed to asbestos will be diagnosed with mesothelioma, there is no causal link.
Though the amount of the settlement remains confidential, it is known that the mesothelioma victim had initially sought over $11 million in compensation for the damages that he and his family were suffering as a result of the company's negligence.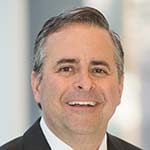 Paul Danziger grew up in Houston, Texas and earned a law degree from Northwestern University School of Law in Chicago. For over 25 years years he has focused on representing mesothelioma cancer victims and others hurt by asbestos exposure. Paul and his law firm have represented thousands of people diagnosed with mesothelioma, asbestosis, and lung cancer, recovering significant compensation for injured clients. Every client is extremely important to Paul and he will take every call from clients who want to speak with him. Paul and his law firm handle mesothelioma cases throughout the United States.