Former Firefighter Cites Manipulation of Data in Mesothelioma Lawsuit
Published on May 24, 2021
Firefighters face many hazards as part of their job, including the risk of malignant mesothelioma from exposure to asbestos on the job. A lawsuit filed by a Colorado man has accused several companies of conspiring to hide the dangers of the hazardous material from him when he served as a firefighter in Lincoln and Omaha, Nebraska, as well as when he served as a boiler operator in Nebraska City.
Mesothelioma Lawsuit Names Several Defendants
The mesothelioma lawsuit filed by Starr Snyder names the manufacturers of numerous asbestos-contaminated products as defendants, as well as Metropolitan Life Insurance Company. He alleges that American Optical Corporation, Cleaver Brooks, Inc., DAP, Inc., Honeywell International Inc., Kaiser Gypsum Company and Mine Safety Appliances Co. LLC conspired with the insurer to change data included in a study of asbestos safety that would have served as a warning to him and to others.
According to Snyder's lawsuit, the 1935 study examined asbestos-related health hazards at asbestos mines in Canada and the United States. He claims that the company changed scientists' conclusions, indicating that the mineral was safe and leading him and others exposed to the material to remain unaware of its dangers. He subsequently was exposed to it and breathed in its fibers while working as a Lincoln firefighter from 1960 to 1964, as a boiler operator at a Nebraska City hospital from 1964 to 1965, as a repairman from 1965 to 1966 and as a firefighter again from 1966 to 1992.
Mesothelioma Lawsuit Points to Warnings Provided to Companies' Own Employees
In support of his mesothelioma lawsuit, Snyder includes proof that some of the companies named in his suit warned their own employees of the dangers of asbestos, advising them against inhaling the carcinogenic material yet failing to provide those same warnings to first responders and workers like himself at risk of breathing in asbestos-contaminated fumes, smoke, dust and fibers. He is seeking compensation for the pain and suffering he has endured as well as for his anticipated early death.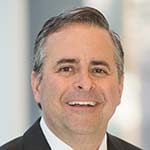 Paul Danziger grew up in Houston, Texas and earned a law degree from Northwestern University School of Law in Chicago. For over 25 years years he has focused on representing mesothelioma cancer victims and others hurt by asbestos exposure. Paul and his law firm have represented thousands of people diagnosed with mesothelioma, asbestosis, and lung cancer, recovering significant compensation for injured clients. Every client is extremely important to Paul and he will take every call from clients who want to speak with him. Paul and his law firm handle mesothelioma cases throughout the United States.