Ford Ordered to Pay $8.2 Million to Mechanic Diagnosed with Mesothelioma
Published on August 30, 2021
Before Steven "Joe" Aaron Sr. was diagnosed with malignant mesothelioma, he was an active and involved grandfather and great-grandfather who loved to take his family camping and fishing. But his days of helping his family with challenges and entertaining them with outings came to a halt when he was diagnosed with the rare and deadly form of cancer. He blames his illness on asbestos in Ford Motor Company automobile parts, and filed a personal injury lawsuit against them shortly after getting sick. A Louisiana jury that heard three weeks of testimony in his case took just one hour to find the auto giant guilty of negligence and award him over $8.2 million in compensation.
Mesothelioma Blamed on Asbestos in Ford Vehicle Brakes and Clutches
Mr. Aaron's mesothelioma lawsuit was based on his assertion that he had been exposed to asbestos in the 1960s and 1970s, when his jobs entailed servicing brakes and clutches installed on Ford buses and vehicles. He had worked for the Evans Shell service station as a gas station mechanic, and later for the Ouachita Paris School Board as a school bus mechanic. Though Ford was aware of the dangers of asbestos at the time that he performed his work those parts continued to be made using the carcinogenic material and no warnings were provided to anybody who might work with them. 
Family Advocate Says Mesothelioma Victim Did Everything Right
In explaining the cost that mesothelioma has exacted on Mr. Aaron and his family, his attorney explained that "In his life, Joe made all the right choices; he did everything right to provide for his family. He should be enjoying the reward of those choices, but now he can't because he's got a fatal disease called mesothelioma. And the reason why he has mesothelioma is because of the choices made by Ford Motor Company." Speaking for himself on the impact of the disease, Aaron spoke in large part about his grandchildren, saying, "I want to help them more. They're just starting out in life and they need help, but I just got to where I couldn't do the things I wanted anymore."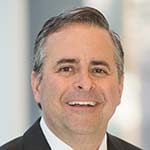 Paul Danziger grew up in Houston, Texas and earned a law degree from Northwestern University School of Law in Chicago. For over 25 years years he has focused on representing mesothelioma cancer victims and others hurt by asbestos exposure. Paul and his law firm have represented thousands of people diagnosed with mesothelioma, asbestosis, and lung cancer, recovering significant compensation for injured clients. Every client is extremely important to Paul and he will take every call from clients who want to speak with him. Paul and his law firm handle mesothelioma cases throughout the United States.