Ford Assessed $9 Million Liability After Auto Repair Career Leads to Mesothelioma Death
Published on October 30, 2020
Larry Knecht lost his life to malignant mesothelioma with the knowledge that his illness was the result of his life's work. He identified the asbestos-contaminated auto parts he'd worked with for decades as the source of his illness, and after his death his widow filed a personal injury lawsuit. A jury awarded his widow over $40 million in compensatory damages and assessed Ford Motor Company 20% of that verdict. Ford appealed the decision, but the Superior Court of Delaware denied their appeal and the company will pay the widow $9 million.
Mesothelioma Victim's Death Blamed on Asbestos-Contaminated Auto Parts
Before his mesothelioma death, Larry Knecht was an auto mechanic who was successful enough to eventually own his own auto repair business, Knecht Automotive in Los Alamos, New Mexico. His death came just 8 months after being diagnosed with the asbestos-related disease, leaving his widow to pursue justice on his behalf. She named several defendants in her case, one of whom was Ford Motor Company.
After the jury attributed 20% of the blame for Knecht's mesothelioma death on Ford, the company filed two motions. The first asked for the case to be overturned entirely based on several different legal technicalities, and the second motion argued that the $40.6245 million total award was excessive and created by inflammatory statements made by the widow's attorneys during the course of the trial.
Superior Court Denies Ford's Motion, Orders Payment Made to Mesothelioma Widow
After reviewing Ford Motor Company's motions, the Superior Court of Delaware left both the mesothelioma verdict and its corresponding award in place. To the argument against the expert witness testimony used in the case, the jury instructions and other legal questions, the Superior Court noted that all of the issues had already been reviewed and decided correctly, and with reference to their complains that there had been "bias, passion or prejudice caused by Plaintiff's counsel during closing argument" the court similarly found no basis in fact. They ordered the automotive giant to pay the widow the money she was owed following the loss of her husband.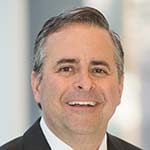 Paul Danziger grew up in Houston, Texas and earned a law degree from Northwestern University School of Law in Chicago. For over 25 years years he has focused on representing mesothelioma cancer victims and others hurt by asbestos exposure. Paul and his law firm have represented thousands of people diagnosed with mesothelioma, asbestosis, and lung cancer, recovering significant compensation for injured clients. Every client is extremely important to Paul and he will take every call from clients who want to speak with him. Paul and his law firm handle mesothelioma cases throughout the United States.