Mesothelioma Victim's Family Wins Victory After Long Wait for Justice
Page Updated on October 21, 2020
In February of 2015, Mason South filed a malignant mesothelioma lawsuit against Chevron, seeking damages for the disease caused by decades of asbestos exposure onboard ships owned by Texaco, which the company had since purchased. To his surprise, the oil giant moved to have his case dismissed, pointing to a $1,750 asbestos settlement he had received in 1997.
Oil Company Aggressively Pursued Multiple Appeals Against Mesothelioma Victim
Mr. South's case is a stark example of just how aggressively asbestos companies fight to avoid taking responsibility for malignant mesothelioma caused by their unsafe work environments and products. Though the trial court in the case ruled against their motion to dismiss, Chevron's attorneys appealed that decision to the New York Appellate Division, and after that rebuff the company appealed again to the New York Court of Appeals.
At issue was the fact that nearly 20 years prior to his diagnosis with malignant mesothelioma, Mr. South and other seamen had filed a lawsuit against Texaco for having exposed them to asbestos. At that time the former merchant marine had been diagnosed with a non-fatal, non-malignant asbestos-related disease. When he was awarded $1,750 in that case he was required to sign a release against future legal actions, and Chevron insisted that the previously-signed release protected them from further litigation.
Court Rules No Proof Mesothelioma Victim Understood Impact of Release
In its ruling, the New York Court of Appeals pointed to both the wording of the release, which included mesothelioma in an extended list of potential illnesses caused by asbestos exposure, and the amount of the settlement as proof that Mr. South had not fully understood the waiver he'd signed. They also indicated that t the release's waiver ran counter to the Jones Act's FELA law, which invalidates any contract that a common carrier crafts to avoid future liability. They also said that it was simply common sense that nobody would accept just $1,750 if they understood that they were relinquishing their rights in the face of mesothelioma.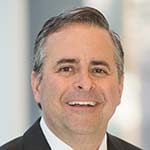 Paul Danziger grew up in Houston, Texas and earned a law degree from Northwestern University School of Law in Chicago. For over 25 years years he has focused on representing mesothelioma cancer victims and others hurt by asbestos exposure. Paul and his law firm have represented thousands of people diagnosed with mesothelioma, asbestosis, and lung cancer, recovering significant compensation for injured clients. Every client is extremely important to Paul and he will take every call from clients who want to speak with him. Paul and his law firm handle mesothelioma cases throughout the United States.